Would you like a unique perspective of Cape Cod? The Cape Cod Bike Trail is a phenomenal bike path that riders can take 22 miles over the Cape. There are also side trips off the trail offering access to Nickerson State Park and the Cape Cod National Seashore. We will take you through Nickerson State Park to highlight one of the best bike adventures available.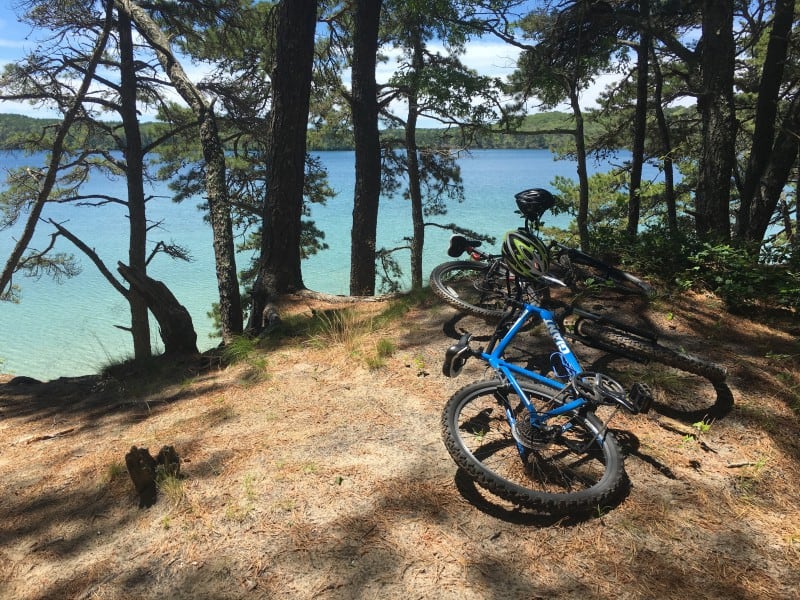 At the Platinum Pebble Boutique Inn we offer courtesy bikes to guests to enjoy the Cape Cod Bike Trail. It is a short ride North through a calm residential neighborhood and then Bell's Neck Nature Preserve. Once you are on the Cape Cod Bike Trail you see why this is such a big deal. It is an old railroad line that was replaced with asphalt offering a smooth, easy ride through time. This is the Old Colony Railway, which once connected Boston to Provincetown. With the invention of the automobile passenger service died off in 1937 and freight ended in the 1960s. Now you have a 22 mile trail to ride and if you look closely you can see some history of the railroads beginnings.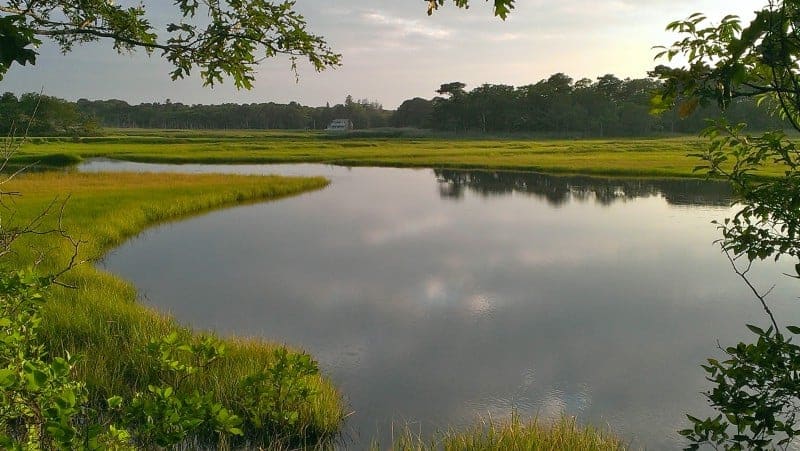 Once you are on the Cape Cod Bike Trail you have about 9.5 miles to Nickerson State Park in Brewster. This is where you get to enjoy some speed as you fly down steep hills and enjoy the smell of pine. The forest seems cooler and the bike traffic is a lot lighter. As a side trip off the Cape Cod Bike Trail, this is a nice 8 mile path that winds its way around the State Park. Our destination is Cliff Pond, a beautiful kettle pond with depths up to 88 feet!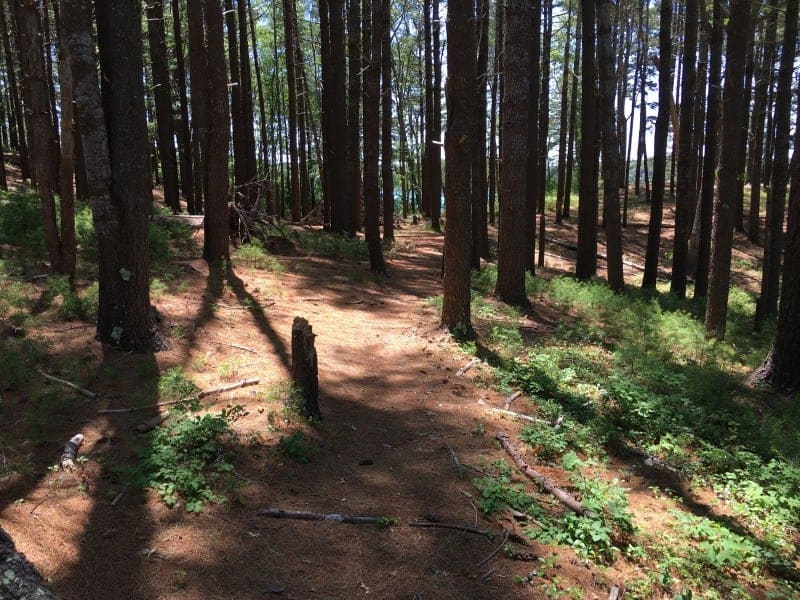 After some great downhills we arrive at Cliff Pond, wow! This is the spot if you want to enjoy the park. You can have a picnic, swim, explore the paths that surround the pond, just enjoy it…this is special. You can choose to spend all day, even camp overnight, or spend a couple hours and get back on the Cape Cod Bike Trail. The Cape Cod National Seashore is a short ride away and the Outer Cape beaches are some of the best in the world. Book now at the Platinum Pebble Boutique Inn for easy access to the bike trail and a day that you will remember forever.
If you know someone who loves to bike, please share this article with them.
If you liked this article, you might also enjoy some of these related articles from the Local's Guide:
For regular updates of the Local's Guide, please subscribe here and for Exclusive Newsletter offers and discounts please register here.