WHAT TO DO ON CAPE COD IN THE FALL???
When Labor Day rolls around, some folks think that it ends traveling to Cape Cod. But ahh….now is when it gets really good here! It goes without saying: Autumn is gorgeous on Cape Cod. As we enter our 'shoulder season', guests come to enjoy the crisp temperatures, change of colors and touring without the crowds. It's a perfect time to indulge in sweet treats, walk the trails before it gets too cold, and partake in some of these awesome Fall activities! So, what is there to do on the Cape during the Fall? Here is our top 10 list….and this is just the start!

1. Tour a cranberry bog
It seems obvious doesn't it? But there are many who do not know that Thanksgiving and Cranberries come from this part of the world! Growing and harvesting cranberries is quite an intensive process, and the growers on the Cape have it down…and love sharing their knowledge of and love of this versatile berry! Although the bogs shut down tours during the actual harvest, these tours are so interesting and informative at any time during the year. But plan ahead, because during September/October, tours can book up well in advance!
2. antiquing & consignment shopping
Hey, we are in New England, and we are known for being frugal and if something has some life left in it, it is worthy of a new owner. So, spend a day exploring the scenic winding road of 6A in Brewster in search of antiques from a day gone by. You will also find many art galleries, pottery shops and a great consignment store, Consigning Women, to while away the day. We personally think some of the best consignment shopping is in Harwich just follow Route 28…. Consigning Women (their second location), Whimsy & Second Glance are places you will want to revisit again and again!

3. Bike the Cape Cod Rail Trail (CCRT)
If you enjoy bicycling, this is a must. With 28 miles of paved trails, it takes you from Yarmouth all the way to Wellfleet. In the summer folks stop off at the Kettle Ponds for a dip, and in the fall make sure to bring your binoculars because you will see some wonderful wildlife in the skies or perched on a tree. There are places to stop off for lunch or a snack, and through 2022 you can stop off at First Crush Winery in Harwich for a wine tasting or wine slushy!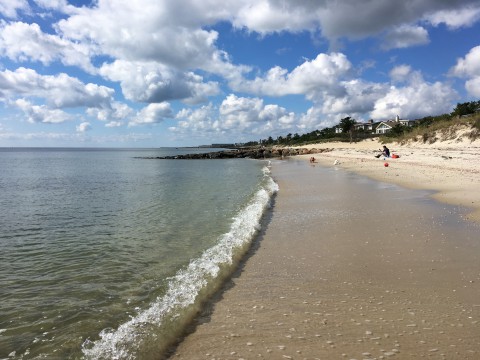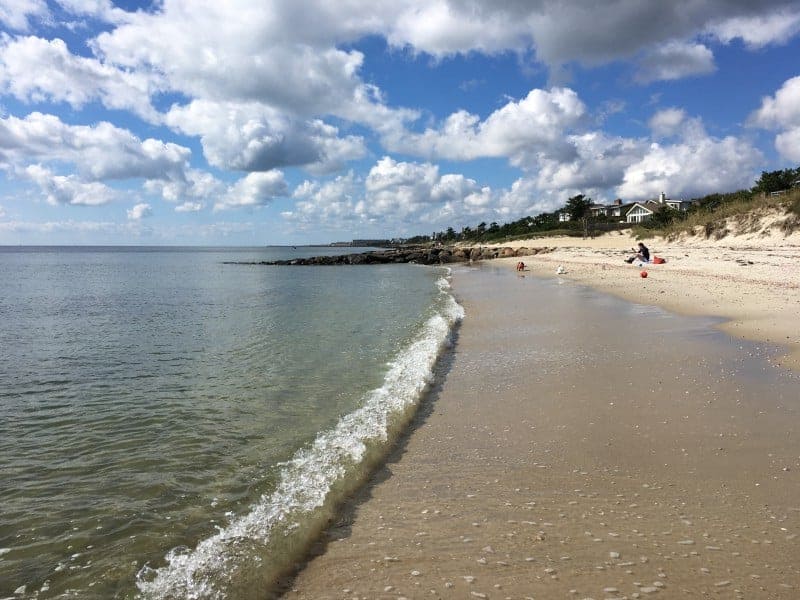 4. walk the beaches
There is nothing like watching a sunrise or sunset on the beach. Many evenings you will see the sky start to turn and rush to beach only to find you aren't the only one who had that idea! But whether you are grabbing a beach chair and blanket to greet or say farewell to another day, or taking a mid-day stroll breathing in the wonderful salty sea air, you will find a sense of peace and joy walking the many beaches and National Seashore on Cape Cod.
5. golf
I know, I know. But we have to say it! Golf is fabulous on Cape Cod. There are 27 public courses and 15 private facilities, so plenty to choose from! Whether you are a novice looking for a short executive course, or seek a challenge, Cape Cod will come through for you. On the lower cape, our go-to courses are Cranberry Valley in Harwich and Captains Golf Course in Brewster.
6. museums & Lighthouses
You could spend a few days visiting the 18 lighthouses on Cape Cod! The most popular are Chatham Light, Nauset Light, Race Point Light, Highland Light and Nobska Light. Get ready for some great photo ops as you visit!
Museums often find themselves the go-to activity for rainy summer days or the cooler weather…and that's okay! The Cape abounds with Museums (like 51!), and we'd like to share a few of our favorites and must sees…and they are listed in order as you drive onto Cape Cod:
Heritage Museum & Gardens, Sandwich
Sandwich Glass Museum, Sandwich
Highfield Hall & Gardens, Falmouth
Cape Cod Maritime Museum, Barnstable
John F. Kennedy Museum, Hyannis
Wydah Pirate Museum, West Yarmouth
Museum of Natural History, Brewster
Cape Cod Museum of Art, Dennis
Shark Museum, Chatham (and in Provincetown)
Marconi Wireless Museum, Chatham
Pilgrim Monument, Provincetown
7. whale watching
2022 was an amazing year for whale watching! If you are ready to get up close, and not too personal, you can catch a boat from Provincetown or Hyannis, but they all head to the area off of Provincetown/National Seashore where the whales feed. This is an amazing experience to not only see whales breaching & diving, but to learn from the naturalists on board all about this amazing mammal. Whale watches usually go through the last week in October.
8. festivals & farmer's markets
There is nothing like having fresh locally grown produce & protein to bring home with you, and local farmer's markets are the place to find it. Even if you won't be bringing some home with you, most farmer's markets have fresh baked goods and other treats you can enjoy during your time here. Many towns have a weekly market such as the Wellfleet, Orleans, Harwich, Sandwich and Falmouth. And the Cape's festivals are another option to enjoy local music & entertainment, peruse locally made items, as well as some farm harvests too! A few of the festivals in the Lower Cape are are the Harwich Cranberry Festival is in September, Taylor-Fray Farm Fall Festival in Yarmouth Port in early October, Yarmouth Seaside Festival in South Yarmouth in October, Octoberfest in Chatham in, no surprise, October and the Fall Food Fest at Cape Cod Beer in Hyannis. Practically every fall weekend we seem to be celebrating something on Cape Cod!
9. art galleries
Artists have flocked to Cape Cod for decades if not longer. The raw beauty of nature, the ever changing weather's impact on the shoreline & dunes, and the rustic solitude the Cape can offer is a beacon for those wishing to engage their inner muse. As a result, there are galleries everywhere as you drive through Cape Cod, especially along Scenic Route 6A, Route 28 and in the centers of the Cape's small towns. Art is a way to bring home with you a bit of Cape Cod. Two of our local favorites in Harwich are The Nines Gallery and Fishaye Trading Company.

10. dining…
Whether you are looking for a local's favorite 'dive bar', a lobster roll at a waterfront restaurant, a foodie place, a great cup of hot chocolate or locally made ice cream, Cape Cod has it all.
The Platinum Pebble Boutique Inn, located centrally on Cape Cod in Harwich, MA is the perfect jumping off point to experience everything on the Cape within a reasonable drive. And the concierge on staff can create an itinerary for you to get the most of your time here. Get ready to be pampered when you stay at The Pebble!