The Local's Travel Guide to Cape Cod
Download your FREE Cape Cod travel guide!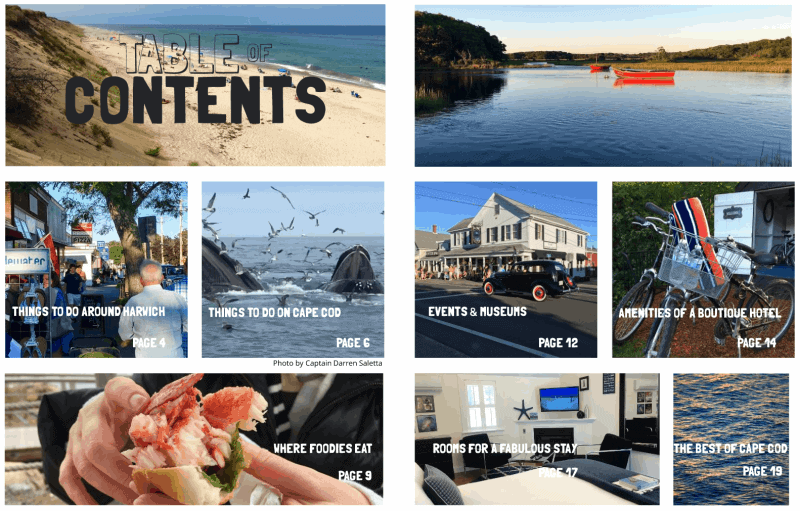 Download your free Cape Cod Travel Guide today and enjoy dreaming about one of the best places on Earth, right away. The Local's Guide consolidated three years of intense exploring and research into one place, the Local's Guide to Cape Cod. Enjoy your free copy of THE Cape Cod Travel Guide and get to know the best place to stay, where to eat, beach, hike, shop, and live like a local on Cape Cod.
If you are staying at the Platinum Pebble Boutique Inn, pick up your free Local's Guide to Cape Cod magazine! Several of our incredible local restaurants helped with bringing this travel guide to you, they have a special place with us and in the guide. Be sure to check them out on your next stay and enjoy what makes Cape Cod such a special community.
If you are interested in seeing or doing some of the great adventures contained within, just ask your Platinum Pebble Concierge. They are always happy to help plan a perfect day on Cape Cod.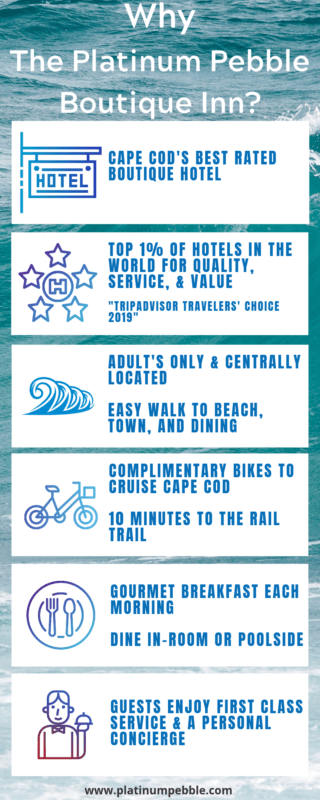 Cape Cod Travel Guide | The Perfect Day on Cape Cod
This is an example of a perfect day on Cape Cod and it always starts with a question; what do you want to do today?
It might start with a stop for Hot Chocolate and a viewpoint over Nauset Marsh and the Atlantic. Heading north takes you by two great lighthouses, one is regularly open for tours and they are incredible. If you are interested in a raw bar or seafood shack around lunch time, one of the best can be found in Wellfleet with spectacular views over the harbor and world-renowned Wellfleet Oysters. As you continue north to Provincetown, be sure to stop at the Pilgrim Monument for one of the best views Cape Cod has to offer. See Commercial Street from a bird's eye view and spot the best place to eat a warm, buttered lobster roll on all of Cape Cod. Your Concierge already told you a couple of local's secrets, eating your roll in the back garden with ocean views is one of them. When contentment hits its peak, the beaches are calling and they do not end. Step onto one of the seemingly endless beaches of the Cape Cod National Seashore and watch whales pass by, if it's the time and place. They breed just north of Provincetown and bring travelers here for world class whale watching. End the day on a colorful note at one of the best, most vivid, sunset spots on the Cape and of course, a great dinner nearby.
If you are ready to start dreaming of your next great vacation, download your free copy of the Cape Cod Travel Guide.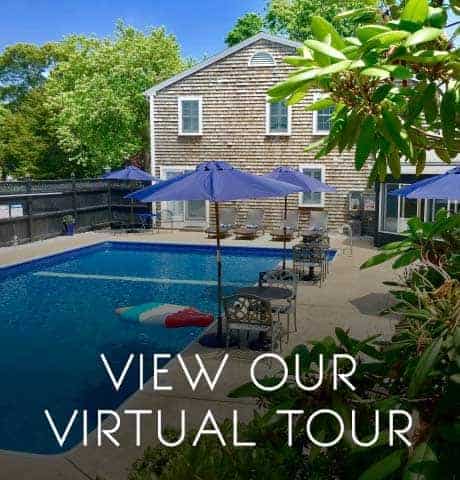 Download your FREE Cape Cod travel guide!