Top 10 Things to do in Harwich
The Platinum Pebble Boutique Inn, is located in Harwich, Cape Cod, the center of and the best place to stay on the Cape! What most visitor's do not know is that Harwich is comprised of 7 villages: Harwich Port, West Harwich, East Harwich, South Harwich, North Harwich, Harwich Center and Pleasant Lake! With the charming downtown area for shopping and dining, the variety of warm beaches along the Nantucket sound, cultural and nature activities…there is so much to do and see on The Warm Side of the Cape! These are the Top 10 Things to do in Harwich, America's #2 Happiest Seaside Town (Coastal Living Magazine) and one of the Top 25 Main Streets in the United States (Country Living Magazine).
#1 Things to do In Harwich, a day at the beach!
Harwich Beaches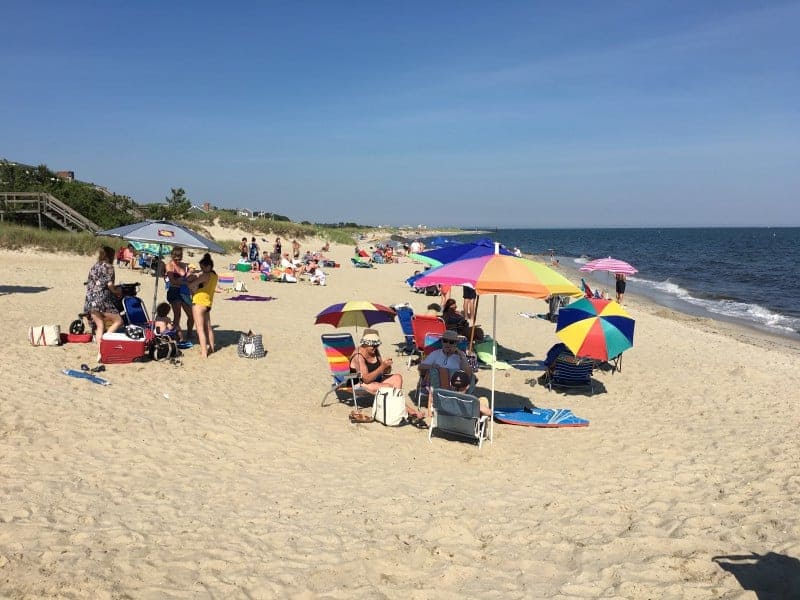 You are on Cape Cod…of course this is #1 on the list! Harwich has 21 ponds and salt water beaches for swimming, sun bathing and shell collecting. From beaches full of amenities to secret, off the beaten path hideaways, Harwich beaches are some of the best beaches on Cape Cod. The warmer waters of the Nantucket Sound inspire a day of play and fun in the sun. Where the waters here can reach the mid 70s, the Outer Cape beaches will barely break 60 degrees! The best time to visit the beaches of Cape Cod are of course during the off season, July and August are busy months and (almost) everything is full. No matter the season, with a little effort, you can always find an empty beach of your own in Harwich. Every street seems to lead to the beach, explore and you will be surprised at what you find! Right down the road from the Platinum Pebble Boutique Inn is Belmont Road beach; a small, semi-private beach with big views of Nantucket Sound. It's a short walk from The Platinum Pebble, or our Guests may use our complementary bicycles, The Platinum Peddles, and attach one of our beach carts & load up with provided beach chairs, umbrellas and more! Our beaches are great for a quick dip or just to relax midday with your toes in the sand. For more information on the amenities offered at each beach (parking, lifeguard, restrooms, etc.) and to obtain beach parking stickers visit the Harwich Chamber of Commerce in Harwich Port on Route 28, or, Click Here. Also, you can Click here for our guide of things to do in Harwich, Best Harwich Beaches.
#2 Things to do in Harwich, Eat, drink & be merry!
Restaurants in Harwich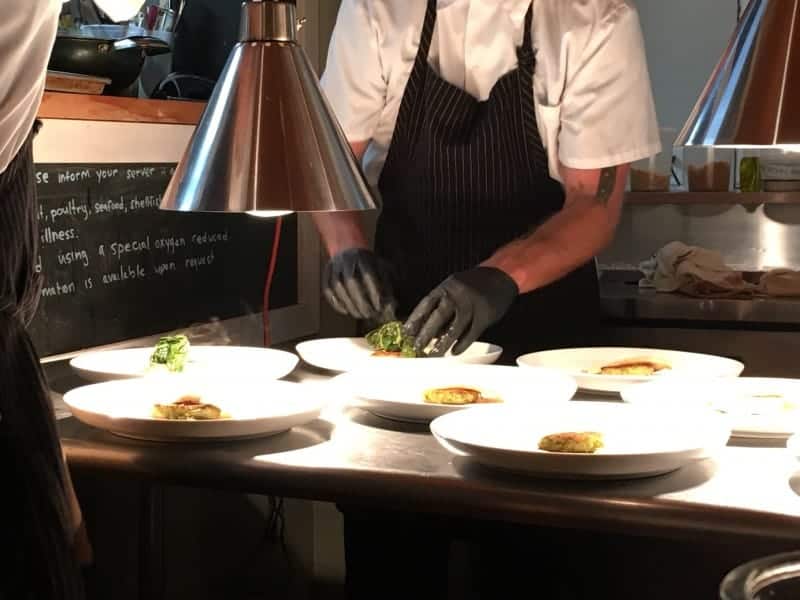 There are a number of great restaurants in Harwich that enable the beach weary traveler to stay close to home after a long day. We delight in hearing of Guest's first experience with Oysters on the half shell or their first stuffed Quahog. Delicious and much different than expected! The Platinum Pebble Boutique Inn Guests are fortunate to have a multitude of culinary options to choose from in Harwich. Guests looking for Tapas, Fine Dining, Seafood prepared beyond compare, Tuscan Italian, Bar-b-que, Japanese Hibachi casual pub fare, or just some great ice cream on their stroll around town do not have to look far. Click here for our guide of things to do in Harwich, Best Restaurants in Harwich. Click here for Casual Eateries in Harwich.
#3 Things to do in Harwich, Ride!
Cape Cod Rail Trail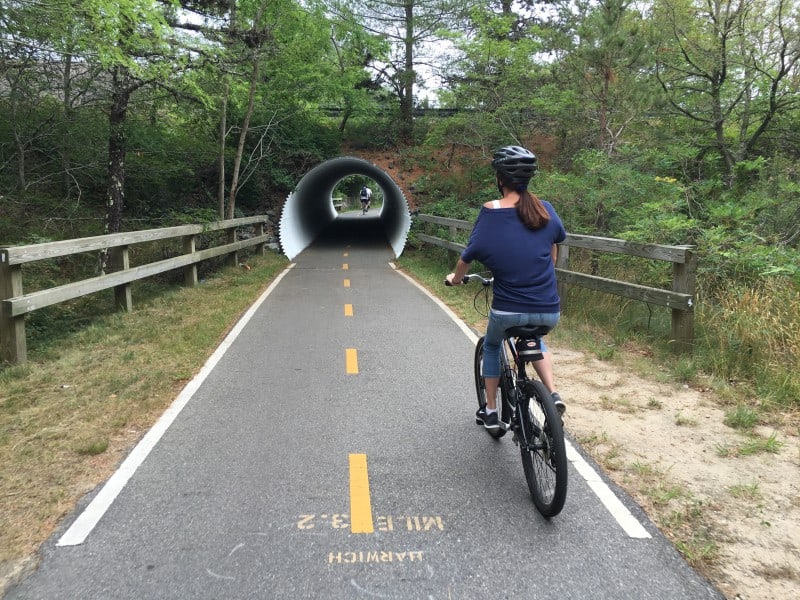 The Cape Cod Rail Trail is a year round favorite for locals and Guests alike. Whether biking or hiking it is a great way to slow down and get a sense for the real Cape Cod, away from traffic and making a pass through history. It is an easy ride, fairly flat and without obstructions, that will take you 27 miles from South Yarmouth all the way to Wellfleet! So slow down, grab a picnic lunch (or stop for one along the way at the Pleasant Lake General Store) and enjoy a great ride. Maybe stop for a swim at one of the fresh water ponds that line the trail. INSIDER TIP: on your way back to The Platinum Pebble, jump off the trail in Harwich and head to Main Street to grab lunch, or go for a wine tasting or wine slushy at First Crush Winery! If you are staying at the Platinum Pebble Boutique Inn, we have complimentary bikes for our Guests to enjoy and the rail trail is a short ride north of the Inn. Click here for our guide of things to do in Harwich, Cape Cod Rail Trail for more detail on the ride of your life.
#4 Things to do in Harwich, Stroll!
Harwich port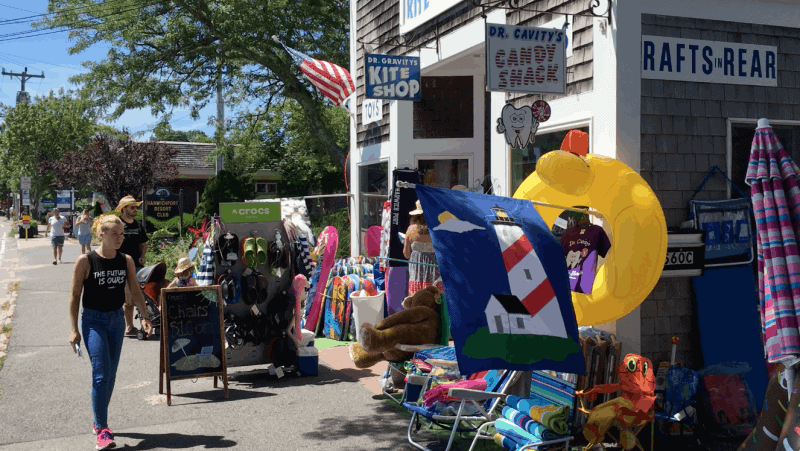 A vacation on Cape Cod usually involves several mainstays; beaches, lobster rolls & ice cream, and strolling the genuine towns of the Cape. Harwich Port is one of those great villages that offers the best to Guests, in a conveniently small area. During July & August is the infamous Wednesday Port Nights with outdoor live music. The shops are open, bands line the street, food vendors help create the festival like atmosphere, and everyone is out to have a great time. It's what Cape Cod is all about. Enjoy the fun until the end of August. There's nothing like Port Summer Nights on a beautiful Cape Cod evening. INSIDER TIP: arrive early for parking at the Visitor's Center,Chamber of Commerce on the corner of Rte 28 and Schoolhouse Road during PORT SUMMER NIGHTS events. parking is located at the Visitor's Center/Harwich Chamber of Commerce at Main and Schoolhouse Road. And don't forget, just south of Route 28 are some of the best beaches of the Nantucket Sound, highlighted by Bank Street Beach with convenient parking. Harwich has done a great job of making sure that when you need parking, you have options. Click here for our guide of things to do in Harwich Port.
#5 Things to do in Harwich, cranberries!
Harwich Cranberry Festival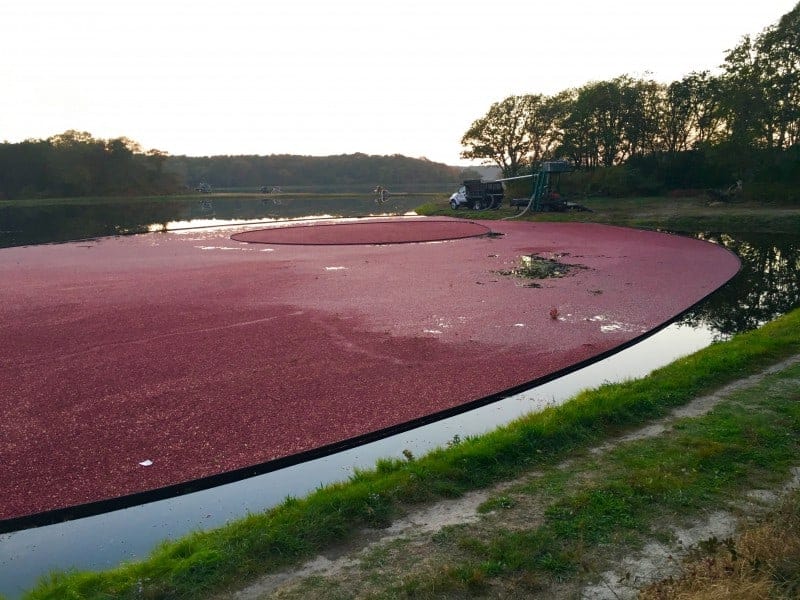 The Harwich Cranberry festival happens in the middle of September celebrating part of the town's heritage in cranberry production. Those little red berries were first cultivated on Cape Cod in 1816 and have been a part of the community ever since. But you do not have to wait until fall, because in Harwich you can visit the Cape's largest organic cranberry bog and have an amazing 90 minute tour of the life cycle of the bogs, what it takes to maintain them, and the history of this special little fruit…and perhaps a little taste at the end! Tours operate spring, summer and fall, and dates and times vary, so make sure to call. And, BTW, tours do not operate during the actual harvest because then it's all hands on deck and no time to tour! For tour info Click Here. Insider Tip: Use the directions given on their website and do not rely on GPS or you may never get there. Tours must be booked by phone, and make sure to bring cash … no credit cards! Also, Ocean Spray has some bogs nearby and if you have not seen the harvesting of the cranberries, it is wild! The berries float in the bogs and are corralled up and sucked off with giant vacuums! You truly have to see it to believe it. Grab some fresh Cape Cod Cranberries at one of the many roadside stands while you are here, it's worth it. Click here for exciting pictures and detail of the Cranberry Harvest.
#6 Things to do in Harwich, immerse yourself in lavender!
the cape cod lavender farm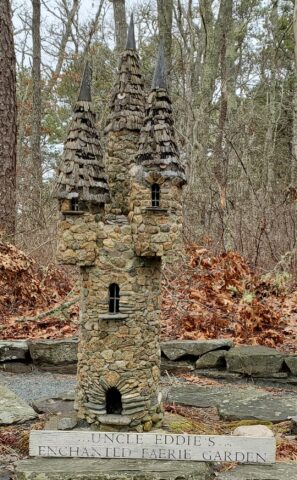 From March through December The Cape Cod Lavender Farm in Harwich is free and open to the public to roam their lavender field, see the fairy village and explore the quaint gift shop…and I dare you not to buy anything! They have everything from plants to all things lavender! Peak bloom is late June to mid-July, but this is a stop worth taking at any time of the year. Typically open Noon to 4:30 p.m. Click Here
#7 Things to do in Harwich, Kayak!
Kayak Cape COd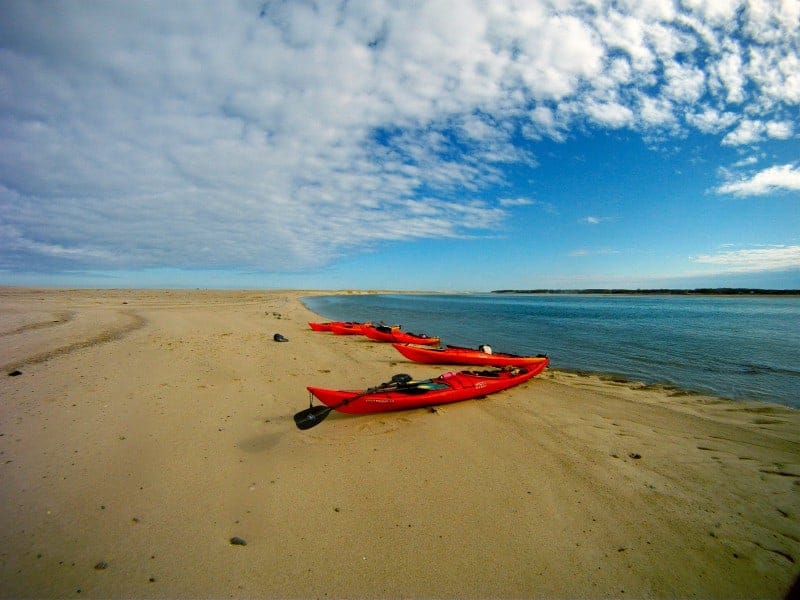 Either guided or self guided via a rental, to kayak the Herring River in Harwich is a special experience. Cruise north from the mouth of the Herring River and the Nantucket Sound to pass under several bridges and into the Bell's Neck Conservation Lands. Find a private beach to stop and enjoy what's around you, enjoy a picnic or power bar, and explore several more miles of backwater river channels. This is one of those great spots that will soon top your list. If you are interested in a Guided Kayaking Tour while you are visiting, click here for details.
#8 Things to do in Harwich, Swim some more!
Swimming Holes on Cape COd, Harwich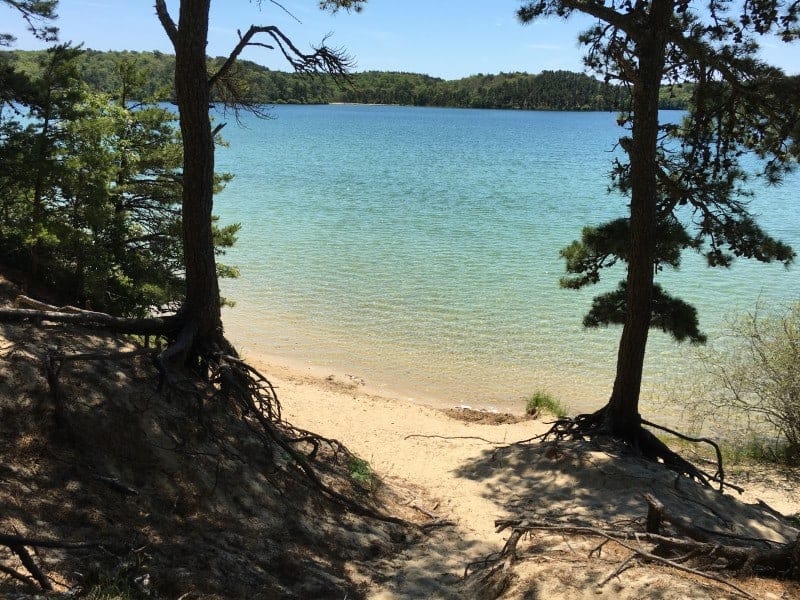 There are 22 freshwater ponds in Harwich, some more accessible than others. From swimming, picnicking, and boating to fishing and blue crabbing the ponds (and interconnecting rivers) of Harwich there are tons of great activities to enhance your vacation. Guests seeking an escape from the beaches and crowds can enter Bell's Neck Conservation Lands and find deep wilderness with barely a sign of civilization. Spend some time blue crabbing and dinner turns into another special treat. Ask the staff at the Platinum Pebble Boutique Inn about the Crabbing Package, all the details are taken care of if you are a crabber or are interested in becoming a crabber! Click here for our guide of things to do in Harwich, Swimming Holes on Cape Cod, Harwich.
#9 Things to do in Harwich, Play Ball!
Harwich Mariners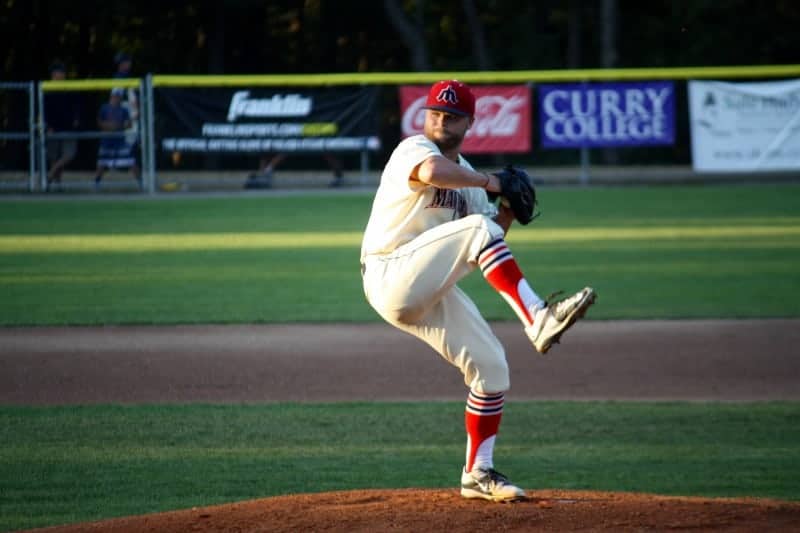 Or better yet, watch one of the favorite Cape Cod Baseball league teams, the Harwich Mariners, play while you enjoy a hot dog and soda under a cool Cape Cod night sky! Whitehouse Field is just off the Main Street of Harwich's city center, an easy ride from the Cape Cod Rail Trail. For an authentic Cape Cod night, try something exciting and remember how much you love the all American pastime. Stay tuned for our guide of things to do in Harwich, Harwich Mariners.
#10 THINGS TO DO IN HARWICH: TAKE A WALK!
bell's neck conservation land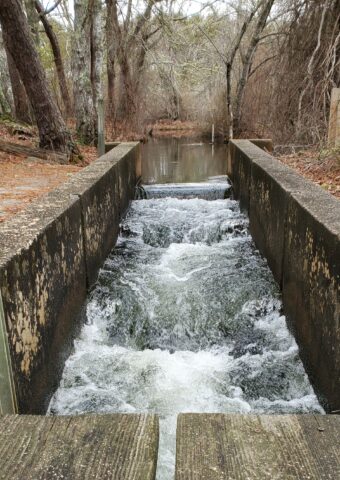 Harwich boasts over 600 acres of conservation land, preserving the natural beauty of Cape Cod, and keeping pure the homes of our wildlife. Bell's Neck, off Depot Road (and also accessible from the Cape Cod Rail Trail), is close to the Platinum Pebble and is one we love with a 2.75 mile jaunt around the West Reservoir. In addition to hikers and dog walkers, nature enthusiasts are drawn to it for the variety of birds and fish including hawks, swans, and osprey. You can watch herring jump the herring ladder at the west trailhead as they make their spring migration into West Reservoir and beyond. Don't forget your camera! The Harwich Conservation Trust offers walks and events covering a variety of wildlife and preservation topics, so check them out before you arrive at https://harwichconservationtrust.org/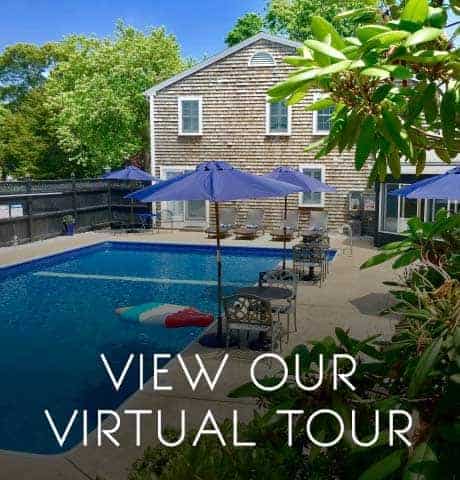 Download your FREE Cape Cod travel guide!