Everyone needs lunch, enjoy it!
Lunch in Harwich (or snacks) are not as difficult as some towns on Cape Cod. If you want something besides a seafood shack you are in luck! There is great casual dining from Pizza to Deli and even a mobile food truck thrown in! Let this be your local guide for great casual eateries in Harwich, Cape Cod.
Download your FREE Cape Cod travel guide!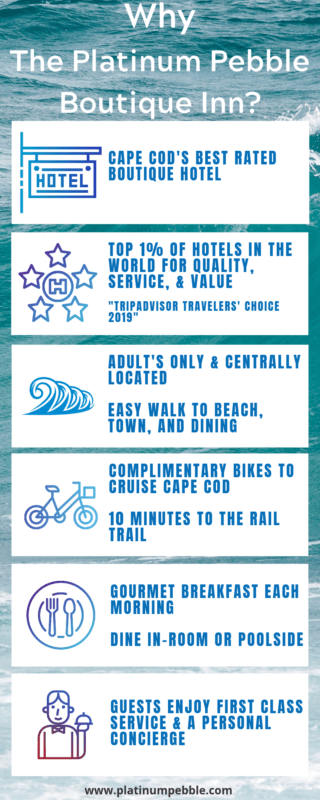 In alphabetical order, the best casual eateries for lunch in Harwich:
Buckie's Biscotti
Buckie's Biscotti is another great casual spot to drop in for a snack or lunch in Harwich. Buckie's is also in downtown Harwich Port, so easy for a drop in as you stroll in and out of the boutique shops. They serve specialty coffee drinks, breakfast, baked goods, and lunch. For lunch expect items like paninis, soups, and salads.
George's Pizza House
Did you come to Cape Cod for New England style pizza? Probably not but, you are here and it is the best pizza you will find outside of New York City. George's Pizza House is on Main Street Harwich Port and also delivers! Great pizza and a perfect location for watching the shoppers stroll Main Street.
Lanyard, Harwich Port
The Lanyard, owned by the same great people that brought Harwich Viera, opens at noon for the lunch crowd and has a menu full of choices. You can't go wrong at the Lanyard if you are looking for burgers, sandwiches, BBQ, or maybe even some raw bar fare. If you are looking for "authentic" Cape Cod, look no further! This is a local's spot and one you will be warmly welcomed.
Mad Minnow
A Gastro Pub has come to Harwich Port and it is called the Mad Minnow. We love it! Great menu, casual but classy, and just off Harwich Port's main drag this should be a destination if you are in Harwich around lunchtime. One of our favorite's? The Pulled Chicken Sandwich with Carolina BBQ.
Mason Jar
A great sandwich shop steps from the beach, this is a great way to spend a beach day! Stop in off Main Street in Harwich Port for fresh made deli sandwiches and soups at Mason Jar. They also have a great little seating area outside if you prefer to watch the shoppers shop and the strollers stroll.
Perks Coffee
Coffee seems to be one of those treats best enjoyed around a fire…Perks Coffee knows this and does it up right! Great menu, fresh coffee, and an outside fire pit with occasional live music will bring you back for more. They are located down a short side street right off Main Street in Harwich Port. Look for the festive lights lighting up the walkway.
Salt Block Mobile Food Truck
Brought to you by the great people behind Cape Sea Grille, the Salt Block is our idea of lunch! Delicious fish, pork, or chicken tacos served right from the side of their mobile food truck across from Saquatucket Harbor. Enjoy outdoor seating or stroll over to the Harbor and watch the boats come and go, this is food done really well.
Scribanos
If you like deli sandwiches, you are in luck! We have another great deli in town that brings Cape Cod a taste of Boston's North End. Located on Main Street (Route 28) as you head into Harwich Port from Dennis Port you will find a little touch of Italy at Scribanos. Enjoy prepared foods or a fresh made sandwich, it will be a treat!
When you are in Harwich for lunch, stop in to any one of these local establishments for a great meal and surround yourself with locals and tourists alike. Everyone knows good food.
Check our Specials page if you are interested in a Culinary Tour of Cape Cod. If you would like to book a room online at the Platinum Pebble Boutique Inn, please follow this link
If you liked this article, below are some related articles you may enjoy:
– Best Restaurants on Cape Cod – Top 5 for your Dining Pleasure
Download your FREE Cape Cod travel guide!