These 5 Classic Cape Cod Lighthouses have something in common
A sand base and heavy erosion means these Cape Cod lighthouses shouldn't be taken for granted….come see them while you can! The Local's Guide tours the Cape from point to point to bring out the best in time for summer season. These 5 classic Cape Cod lighthouses are sure to ignite a spark, we hope to see you soon!
Find out more about Cape Cod from a local's view with our complimentary downloadable vacation travel guide.

Download your FREE Cape Cod travel guide!
Nobska Lighthouse | Woods Hole
Easy access, serene surroundings, and spectacular views over to the Vineyard ensures this is one of the Cape Cod lighthouses that will stick with you. Renovations are in progress and tours should reopen in 2018. If you love lighthouses, think about donating to the Friends of Nobska Light. They are a local group that cares for the lighthouse and tries to keep it available for future generations to see.
Nobska Point Light will start you on your lighthouse journey across Cape Cod from West to East. Enjoy discovering these classic examples of New England lighthouses.
Chatham Lighthouse | Chatham
Easy parking, big views of the Chatham spit, even public telescopes makes this a Cape Cod lighthouse not to miss. Enjoy the views of the fishing boats on their way from the Chatham Pier to the open ocean or pleasure craft cruising the harbor. Seals will play at times and kayakers are a regular fixture. Chatham Lighthouse beach is also one of the best for long walks and isolation. Tours are available during the season and don't forget, most of these Cape Cod lighthouses will be open early for tours in May for Cape Cod's Maritime Days. May is a great month to be on Cape, be sure to check out our specials if you are looking for a reservation.
Nauset Lighthouse | Eastham
Nauset Lighthouse is surely one of the most classic of the Cape Cod lighthouses with its red and white color scheme and picturesque caretakers cottage. It doesn't hurt that it looks over the Outer Cape like a sentinel; some of the best scenery on Cape Cod sits under the cliffs a short distance away. There is easy parking, tours, and a beach worth spending the day on so enjoy this lighthouse and the views that come with it.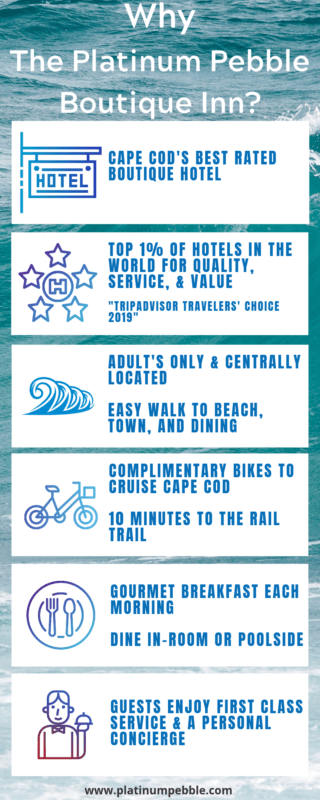 Highland Lighthouse | Truro
Highland Lighthouse, or affectionately known as THE Cape Cod lighthouse, is a stunning example of erosion in action. Of the original 10 acre site, only four remain! This is Cape Cod's first lighthouse, commissioned by President George Washington in 1797. There's history in the sand and a lot of it begins on the Outer Cape. See what makes Cape Cod such a special place with this great example of one of the Cape Cod lighthouses that has survived the punishment of the Atlantic and Nor'Easters to still offer tours daily (in the season).
Highland Lighthouse in Truro is also one of the Cape Cod lighthouses that is open to the public, regularly. Their tour schedule and event information can be found here.
Race Point Lighthouse | Provincetown
There are three Cape Cod lighthouses in Provincetown…three! They can be seen easily enough, from a distance but, expect a hike if you want to visit up close. Or, don't forget Art's Dune tours as a great option to land you on the doorstep of one of the best, Race Point lighthouse. Classic Cape Cod lighthouses at their finest.
There is a Luxury Inn at the center of Cape Cod that gives you easy access to the entire length of Cape Cod, from point to point. Join us at the Platinum Pebble Boutique Inn for unforgettable adventures, picturesque scenery, and to live like a local on one of the best spots on Earth. To take a virtual tour of the Inn, please click below.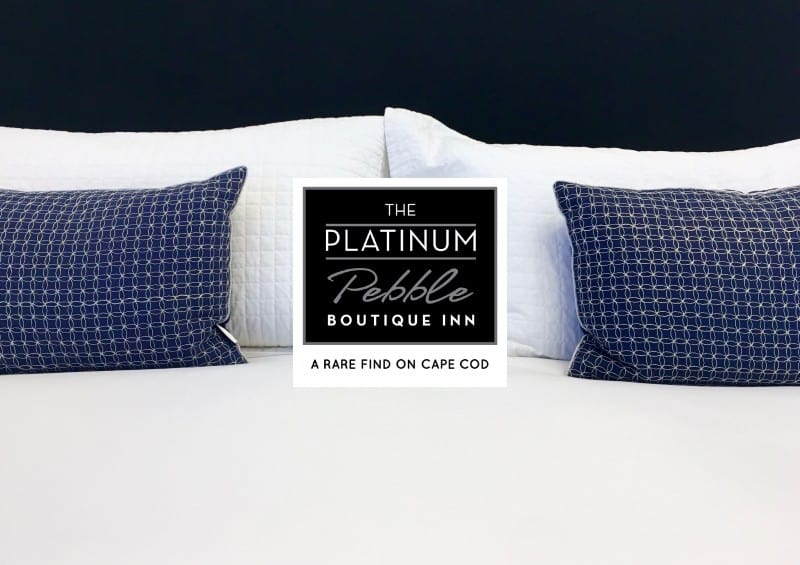 If you know a lighthouse lover, please share this article with them and help accomplish a bucket list item!
If you liked this article, you might also enjoy some of these related articles from the Local's Guide:
For regular updates of the Local's Guide, please subscribe here and for Exclusive Newsletter offers and discounts please register here.
Download your FREE Cape Cod travel guide!