Cape Cod Attractions You Must Experience
Cape Cod is one of the best places on Earth for a reason. This list will highlight the things you can't miss while here. Enjoy discovering authentic Cape Cod.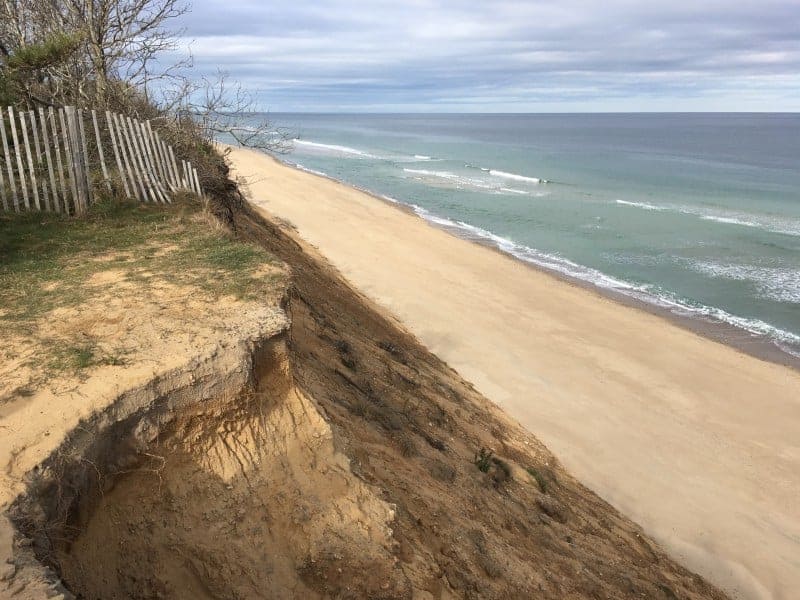 Download your FREE Cape Cod travel guide!
Cape Cod Attractions | Best Beaches on Cape Cod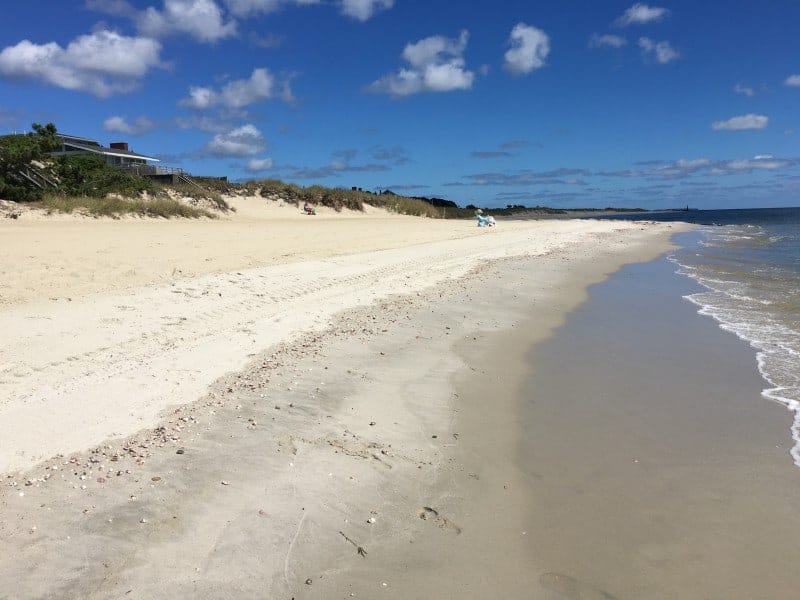 The beach is why you come to the Cape in the first place! Cape Cod is surrounded by water, there are beaches everywhere and most are spectacular. Find what you seek with this list of the best beaches and their amenities.
EARLE ROAD BEACH | HARWICH
Calm, easy parking, restrooms, and mobile food vendors during the season make this a favorite. Earle Rd Beach is just down the street from the Platinum Pebble Boutique Inn on the Nantucket Sound. For swimming beaches, this is absolutely one of the best. The waters of the Nantucket Sound typically stay several degrees warmer than the waters of the Bay or the Outer Cape so, enjoy a day swimming at this warm water beach.
BANK STREET BEACH | HARWICH PORT
Pay to park at the beach or park in town nearby and walk for free! Restrooms, long expansive beach, and food vendors make this a favorite. Not to mention easy access to Harwich Port if the food vendors don't cut it or if you're looking to do some shopping. This beach is also on the Nantucket Sound, meaning warmer waters and great for swimming.
HARDINGS BEACH | CHATHAM
Easy parking but, no restrooms. Watch Kite Surfers, take a short hike to Stage Harbor Lighthouse, or just relax on the beach facing the warm waters of the Nantucket Sound. On a clear day you can see most of Monomoy and at times all the way to Nantucket!
CHATHAM LIGHTHOUSE BEACH | CHATHAM
Short term parking is available for free (30 minutes or less during the season) or park in town and walk a mile or so to this phenomenal beach at the elbow of Cape Cod. At least three different shades of blue water, white sand, and big views out over the Chatham (sand) Bars make this a must stop beach…if even for just a short time.
COAST GUARD BEACH | EASTHAM
On the Outer Cape and framed by sand dunes on one side and the Atlantic on the other, Coast Guard beach is one seemingly endless piece of sand that stretches all the way to Provincetown. Voted #6 on Dr. Beach's 2017 List of Top 10 Beaches for a reason. Parking can be a chore during the season but, always worth the effort. Park about a mile from the beach itself and a shuttle will deliver you beach front. Restrooms are available.
MARCONI BEACH | WELLFLEET
North of Coast Guard Beach with much easier parking makes this the Local's Guide's go to beach on the Outer Cape. The sand dunes have climbed ever higher on their journey North, here at Marconi Beach they backstop you like a solid wall nearly forty feet high! Restrooms are available.
RACE POINT BEACH | PROVINCETOWN
A beautiful beach with long stretches of sand facing North. Best for sun bathing and experienced swimmers. Being on the tip of the northern Cape means a strong undertow and currents as the water flows past. Plenty of parking available a short walk from the beach. Great photo opportunity at the Old Harbor Life Saving Station Museum that's nearby.
THE GREAT ISLAND | WELLFLEET
For isolation and your own "secret" spot, head to the Bay on the Great Island in Wellfleet. Free parking but, no facilities and a decent hike to get to the beach (15 minutes on a sand trail) mean this beach feels all but abandoned. There is a LOT of space to explore from the beach to the woods with some big dunes in between and a well marked hiking path to help guide you. Even in high season, enjoy finding space to yourself on the Great Island. Tip: The Great Island is not actually an island; it is a peninsula so, you don't have to worry about swimming over.
MAYFLOWER BEACH | DENNIS
The Local's Guide's favorite beach on the Bay side is called Mayflower Beach and feels almost as if you have stepped off of Cape Cod and onto a Caribbean beach. The sand is whiter and the water is bluer than any beach nearby. Catch it at low tide and enjoy walking the tidal flats that stretch way out into the Bay. Easy parking and food is offered but, come early as parking fills in fast.
For information on obtaining parking permits and/or fees associated with parking in each town, click here.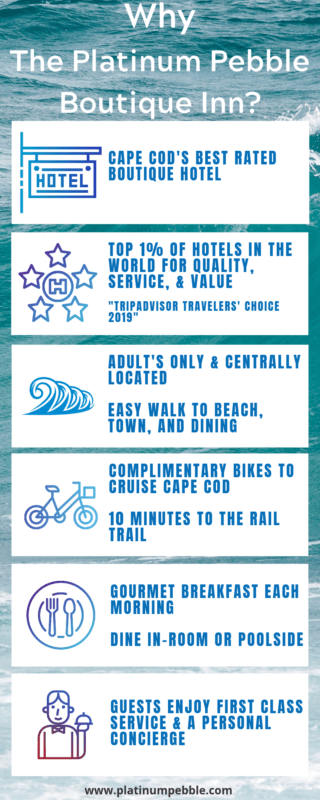 Cape Cod Attractions | Best Seafood Shacks on Cape COd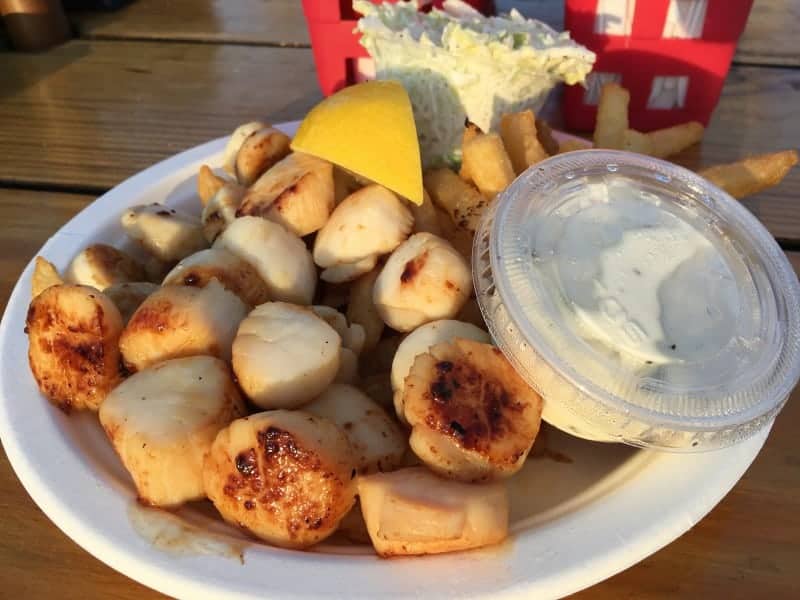 Fresh seafood is one of the best things about Cape Cod and there are plenty of seafood shacks to serve you your new favorite lobster roll! Fresh. Fresh. Fresh. Oysters, Clams, Scallops, Lobsters, and Crab (limited). After three years of exploring most of the great options on the Cape, this is the Local's Guide's list of Best Seafood Shacks on Cape Cod.
CHATHAM PIER FISH MARKET | CHATHAM
This shack is literally on the fishing pier in Chatham. Fresh as you can get and a spectacular view over the Harbor make this a favorite if you are near the "elbow" of Cape Cod.
MAC'S ON THE PIER | WELLFLEET
Mac's has several locations around Cape Cod but, don't let that fool you. This is not some chain that's moved in, it's a local making good and serving up fresh seafood all over the Cape. Enjoy the Local's Guide's favorite location on the pier in Wellfleet looking out over the Great Island.
THE CANTEEN | PROVINCETOWN
Almost very guest that has taken a day trip to Provincetown from the Platinum Pebble has enjoyed a warm lobster roll at The Canteen. They, unquestionably, serve the best warm lobster roll on Cape Cod. Enjoy people watching on Commercial Street or tuck around back and eat with views over the P'town Harbor.
SESUIT HARBOR CAFE | DENNIS
The Sesuit Harbor Cafe is THE local's spot where the secret got out. Expect long lines at this classic Cape Cod Seafood Shack, bring cash, and BYOB…you will not regret it. Sunset views over the Bay and great people all around enjoying this great spot make this a favorite dinner stop.
FISHERMAN'S VIEW AND SEAFOOD MARKET | SANDWICH
Boat to table dining at its best! Not so much a shack as it is a restaurant with a great location. This is a great lunch stop on or off Cape Cod as you are right next to the bridge in Sandwich. This casual restaurant is tucked up against the docks on the Canal and serves and sells freshly caught seafood.
Cape Cod Attractions | Best Cape Cod Lighthouses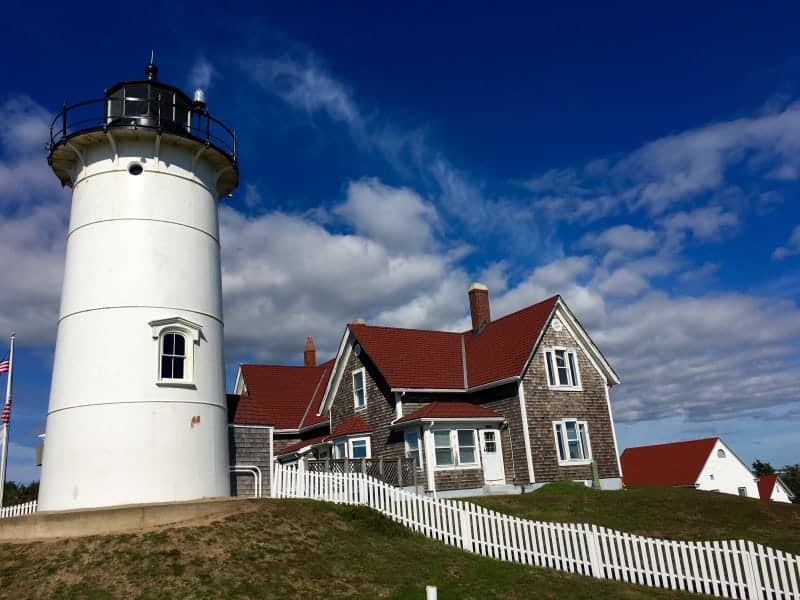 Protecting Mariners for two centuries off the coast of Cape Cod, there are 15 possible lighthouses to explore. Help narrow your list with these favorites. Enjoy some of the best scenery and views as you explore these 5 great locations.
NOBSKA LIGHTHOUSE | WOODS HOLE
Drive right up and park on the point overlooking Vineyard Sound. Spectacular views over to the Vineyard and one of the best examples of lighthouse architecture can be found at Nobska Light. Expect tours to start soon as the Friends of Nobska Light complete repairs and renovations in 2018.
STAGE HARBOR LIGHTHOUSE | CHATHAM
This takes a short (20 minute) hike from Harding's Beach parking lot but, it is worth the minimal effort. Usually void of people and standing like a sentinel against the rough waters off the tip of Chatham and Monomoy is the Stage Harbor Lighthouse. Everyone has seen Chatham Lighthouse, few have seen Stage Harbor's.
CHATHAM LIGHTHOUSE | CHATHAM
The Chatham Lighthouse has easy parking and overlooks one of the best beaches on Cape Cod, Lighthouse Beach. One of the best views on the Cape can be found looking out over Chatham Harbor, the bars, and the Atlantic beyond. Tours are offered from May into October.
NAUSET LIGHT | EASTHAM
Nauset Light also has easy parking and you can walk right up to the lighthouse itself. One of the most iconic lighthouses on Cape Cod, Nauset Light used to sit at the location of Chatham Light along with its sister. Tours are offered from July through October but, on a limited basis.
HIGHLAND LIGHTHOUSE | TRURO
The first lighthouse on Cape Cod, Highland Light, offers a chance to peak into one of the oldest lighthouses on the East Coast. It also offers one of the best views of the Outer Cape if you choose to climb the winding staircase to the top. Tours are offered regularly through October.
If you are interested in a lighthouse tour, check here for lighthouse tour schedules.
Let our Concierge and author of the Local's Guide help make your vacation an unforgettable escape. Book a stay at the Platinum Pebble Boutique Inn now and start dreaming about paradise today.
If you liked this article, you might also enjoy some of these related articles from the Local's Guide:
For regular updates of the Local's Guide, please subscribe here and for Exclusive Newsletter offers and discounts please register here.
Download your FREE Cape Cod travel guide!