looking for Romantic Escapes? First stop Cape Cod!
Romantic escapes give you the time to rediscover and there is no better place for discovery than Cape Cod. Think cool Spring nights and fireplaces, empty beaches, your own secret spot, and of course luxurious surroundings. The Platinum Pebble Boutique Inn has put together several romantic escapes for Guests of our luxury Cape Cod Inn. Where else but Cape Cod will you find miles of empty beaches, stunning sunsets, foodie cuisine, and caring staff at a romantic inn to put it all together for you? Probably lots of places but, nowhere like the Cape!
Download your FREE Cape Cod travel guide!
When travelers searching for romantic escapes find the Platinum Pebble Boutique Inn they can be assured of a remarkable getaway knowing the most important details are covered. What is the most important detail? Comfortable beds of course! This is an area where a lot of time was spent finding the right combination of extremely comfortable mattresses and luxurious linens for our Guests.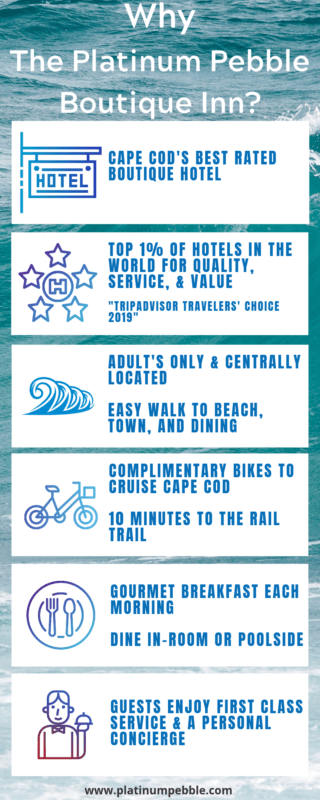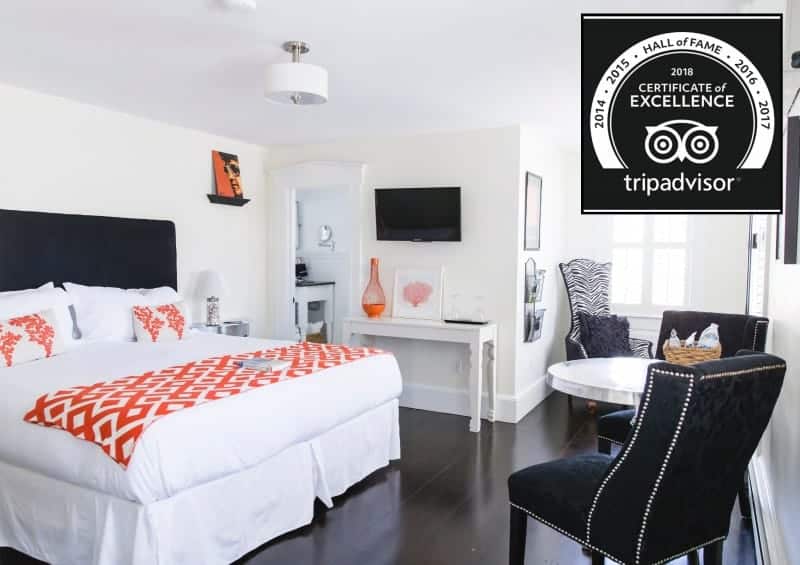 One of the favorite romantic escapes at the inn is the Couples Adventure Package. It combines the best of our Adventure packages for an unforgettable romantic getaway. Will you ever forget a guided kayaking tour through the back waterways of Cape Cod? How could you forget an Oyster Farm tour?! Combined with great wine, local craft chocolate, and a fireplace to relax in front of sounds like our idea of heaven. There are romantic escapes and then there are Romantic Escapes. Our goal is to find the best off the beaten path adventures for our Guests that leaves them with some of the mystery of Cape Cod.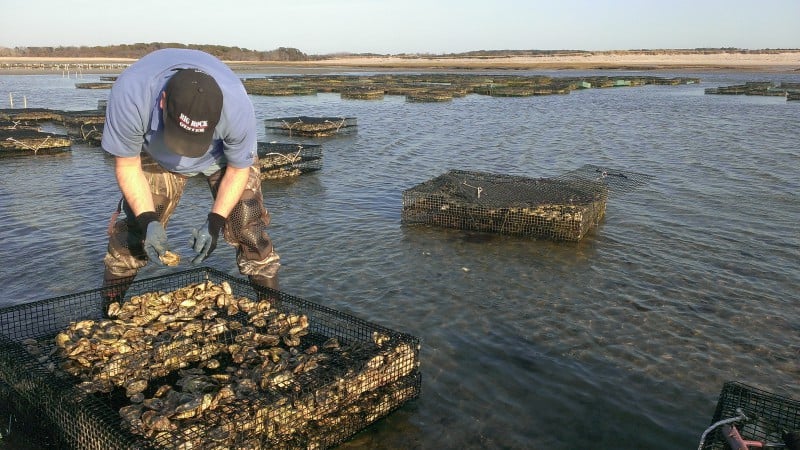 Another idea for romantic escapes is of course doing nothing but relaxing and enjoying the surroundings. There are not many times when we, as travelers, stay in our room but we found ours in Zihuatanejo, Mexico. The draw? In room massage and great food (think fresh caught Red Snapper grilled with Pineapple). At the Platinum Pebble Boutique Inn we can book you an in-room couples massage (depending on the room category) or even a couples instructional massage. Gourmet breakfast is delivered every morning and there are multiple options for great food within walking distance of the inn. The idea: bring our best experience to you in every way we can.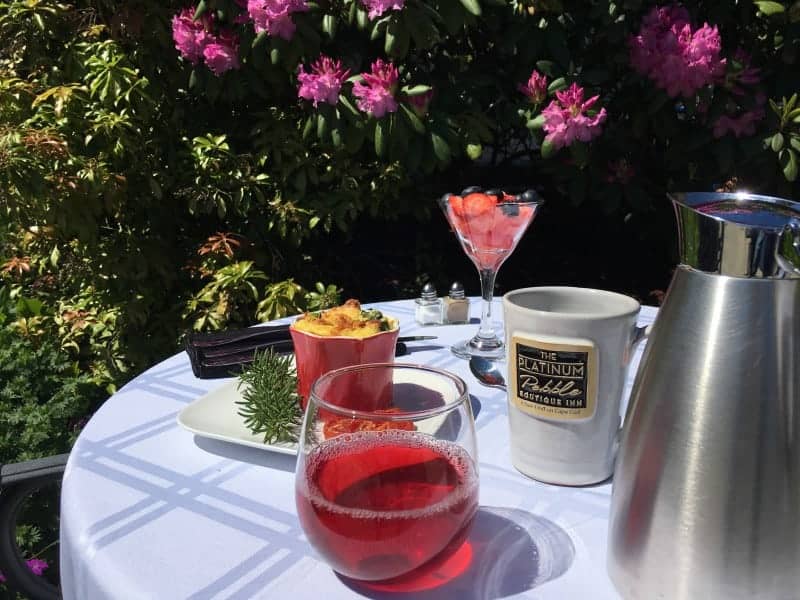 We hope that when you think of romantic escapes you think of the Platinum Pebble Boutique Inn. There is something for everyone and no doubt you will have an unforgettable experience. See details for all of our Romantic Escapes here.
If you liked this article you might like "Top 5 Things to do on Cape Cod". Be sure to subscribe to the blog and don't miss any updates!
Download your FREE Cape Cod travel guide!
Tour the inn