The Platinum Recipe Book is now available online, complimentary. Enjoy some of the culinary delights from a foodies boutique breakfast on Cape Cod. Hard copies are available, please contact us for details.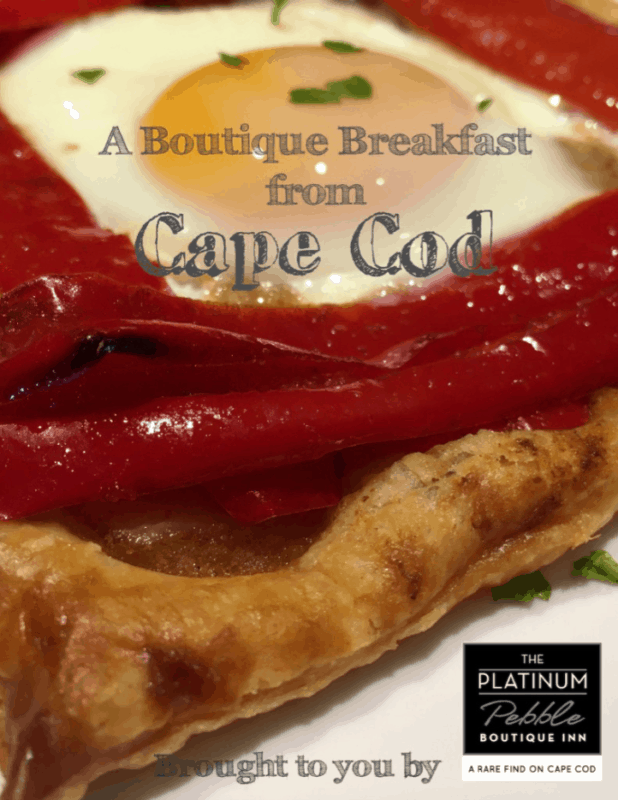 Download your complimentary copy of A Boutique Breakfast from Cape Cod and enjoy a little bit of vacation, at home.
Reviews from Guests
"The breakfast that was included with our stay was delicious and brought to our room at an agreed-upon time. They knew of my food allergy and carefully altered every breakfast of mine, which was much appreciated!"
"Without a doubt one of the highlights is the daily breakfast – each more scrumptious than the next – a mixture of sweet and savory and healthy ingredients to start the day with panache."
"The breakfasts were delicious and unique. I am a chef and it's not easy to please me. Everything we were served was presented beautifully. It was also a joy not to have to choose breakfast. Being a chef, I always recommend the special of the day when I go to a restaurant and that's just what Stefanie serves."
"Stephanie lovingly prepares a delicious breakfast every day which is brought to your room at your requested time by such pleasant staff. We were there for four days and each breakfast was delicious, unique and displayed in our rooms so beautifully. No one rolled a cart in the room and left. The meal was lovingly laid out with linens and each utensil was carefully laid in place perfectly. With breakfast came an itemized menu of what Stephanie made for you along with expected weather for the day."
"Breakfast was delicious every morning and wouldn't be out of place in an award winning restaurant."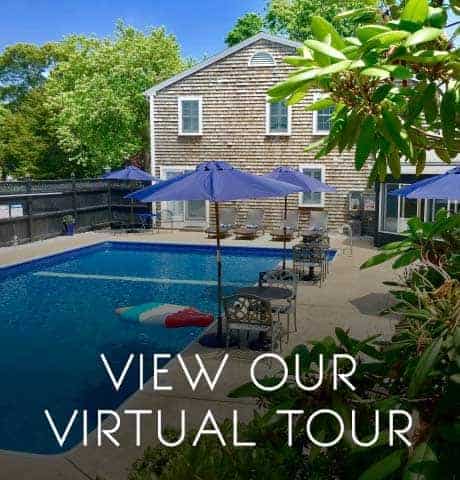 Download your FREE Cape Cod travel guide!