Cape Cod basked in one of the mildest winters on record last year and so it should have come as no surprise when Mother Nature, deciding that no Cape Cod Inn should have too much of a good thing, decided to remind us what a normal New England winter should feel like!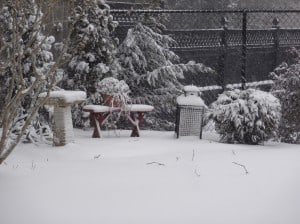 We had already got used to weeks of freezing temperatures, battling frozen pipes, and endless snow shoveling when we were treated to the Blizzard of 2013 (or Storm Nemo for those who prefer their natural disasters to conjure up images of harmless, orange Disney characters). 85 mph winds and a foot of snow arrived in Harwich to usher in the weekend and 3 days without power.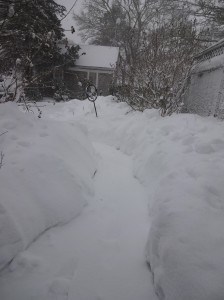 Areas to the west of us had suffered more snow with three feet falling in Connecticut and over two feet in Boston, but we had the pleasure of the good old Cape Cod wind blowing down from the north to pick up the snow, swirl it around in a devilish dance and deposit it in three and four foot drifts where we least wanted it.
The hurricane force winds brought down more trees than we'd lost in Hurricane Sandy and the December Nor'easter so the next few weeks will hum to the sound of the chain saw as we clear out the path through our woods from the fallen lumber.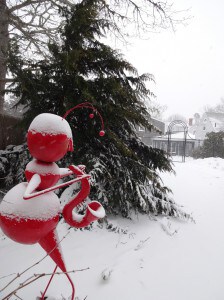 Our guests have been real troopers and have loved all the snow and how enchantingly pretty its made the Cape look. Especially the Cape Cod beaches, which are now bedecked in truly white sand that would be the envy of any Caribbean beach!
In another couple of weeks Winter and the snowfall will be things of the past and Spring will arrive to warm us up and get us ready for the 2013 Cape Cod Bed and Breakfast season.
Safe travels
Simon