Top 10 Things to do in Provincetown
Provincetown is high energy, great people and people watching, and authentic Cape Cod. While it is only an hour from the Platinum Pebble Boutique Inn it can feel worlds away at times! Welcome to one of the best spots on Earth, Provincetown at the tip of Cape Cod.
#1 Things to do in Provincetown, Eat!
Restaurants in Provincetown
Provincetown is known for being a foodie town. A number of great chefs started their careers here probably due in part to P'town always having been on the edge. Think Anthony Bourdain and most recently Michele Ragussis. You are unlikely to go wrong on your journey for outstanding food in Provincetown with everything from treats and sweets to fine dining. As you enjoy big views, great boutiques, people, and energy do so with something you can only find on Cape Cod in your hand. That could be a malasadas from the Portuguese Bakery or a Lobster Roll like only The Canteen can do. We hope you enjoy discovering one of the best things to do in Provincetown, eating your way through a bucket list vacation! Stay tuned for some of our favorite foodie stops and a couple do not miss eateries.
#2 Things to do in Provincetown, Ride!
Provincelands bike Trail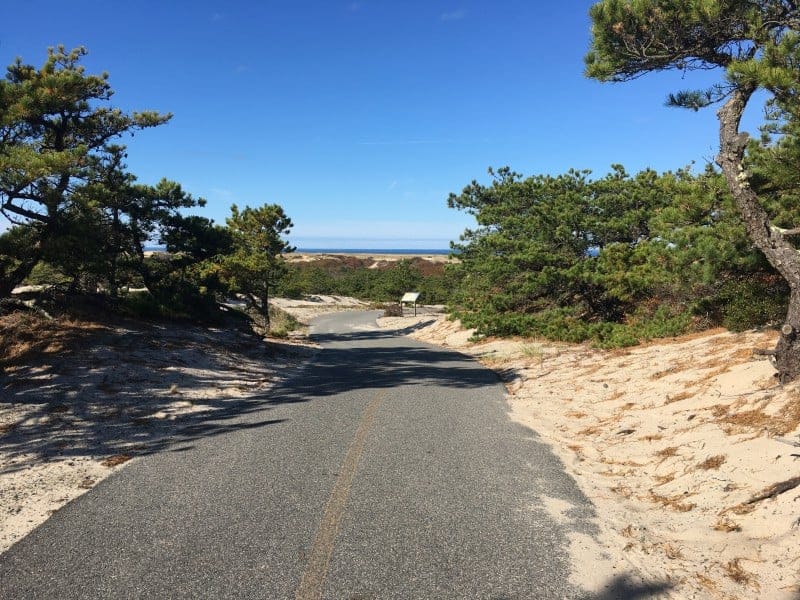 Built when codes may have been a bit more lenient, the Provincelands Bike Trail is an incredible path through the dunes that surround the tip of Cape Cod. Big hills, tunnels, shifting sand, and sharp turns make this an exhilarating way to see parts of Cape Cod most people miss. Be careful, of course always wear a helmet, and slow down on turns to safely enjoy this amazing bike trail. Experience at least 3 distinct ecosystems as you peddle your way around this 6 mile loop. Take up to three different short spurs out to beaches and ponds and enjoy discovering part of what makes Cape Cod one of the best places on Earth. Click here for more information on the Provinceland Bike Trails.
#3 Things to do in Provincetown, Shop!
Commercial Street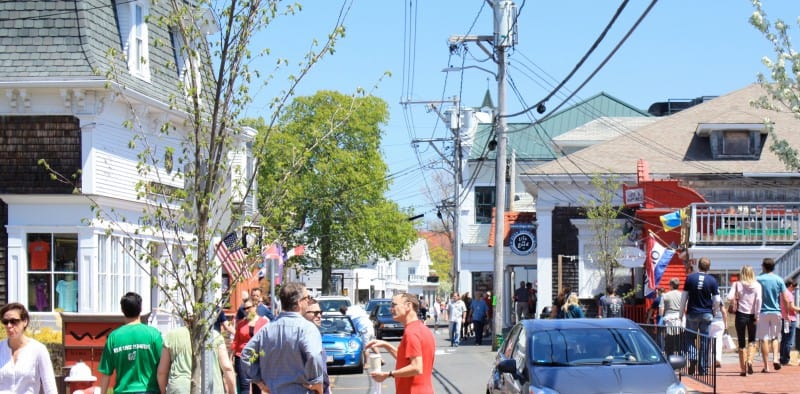 If you are looking for things to do in Provincetown, you can't miss Commercial Street. It is the tiny two lane Main Street that runs down Provincetown's shoreline. Just off the water are some of the best boutique shops, eclectic art studios, tattoo parlors, foodie stops, and pure history. There is no doubt that you will enjoy the creative, colorful, people that make P'town home. Click to read more about a Day Trip to Provincetown | Candy for the Senses.
#4 Things to do in Provincetown, Empty your Bucket List!
Whale Watch
This is a bucket list item for many and there is no better place to Whale Watch then right off Provincetown, on Cape Cod. Multiple whale species make this their home for part of the year and almost every Whale Watch sees whales. They are there and the captains know how to find them. Experience the joy of these majestic giants, seemingly within arm's reach. If you are staying at the Platinum Pebble Boutique Inn, it is as easy as letting us know you are interested in a Whale Watch and we will have tickets waiting for you. We are here to help you empty your bucket list one great experience at a time. Since 2015, ALL of our guests have seen whales during their excursion! Click to read more about Cape Cod Whale Watching.
#5 Things to do in Provincetown, Tour!
Art's Dune Tours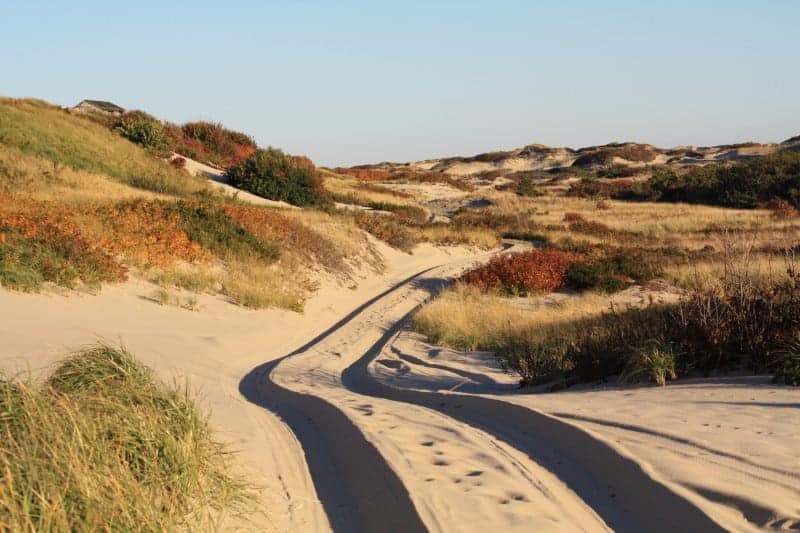 Tour the dunes of the Provincelands in comfort with Art's Dune Tours. Family owned and operated since the 1940s, this is a rare chance to drive through the dunes, through areas blocked off to the general public, that make this area so special. Add in a sunset dinner on the beach by campfire and you are experiencing why we love Cape Cod so much! Affordable and worth the time, this is an experience that will stay with you. See some of the dune shacks that were built and inhabited by everyone from shipwrecked sailors to artists. Click here to read more about the amazing Dune Shacks of Provincetown.
#6 Things to do in Provincetown, Light it up!
Lighthouses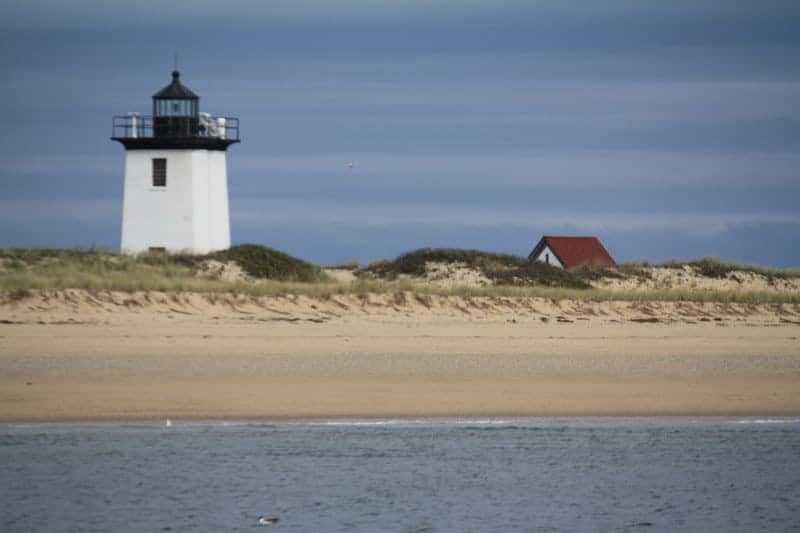 There are three lighthouses that surround the tip of Cape Cod, Provincetown. They are Long Point Light, Wood End Light, and Race Point Light. Each one is a decent hike to get to but, not too difficult. The shortest hike will take you to Wood End Light just across the Breakers. The same architecture carries across Long Point and Wood End, with subtle differences. Race Point Light is a pretty decent hike and is amazing in its isolation and the spectacular beauty of its surroundings. Click for more information on Cape Cod Lighthouses.
#7 Things to do in Provincetown, Bird's Eye view!
Pilgrim Monument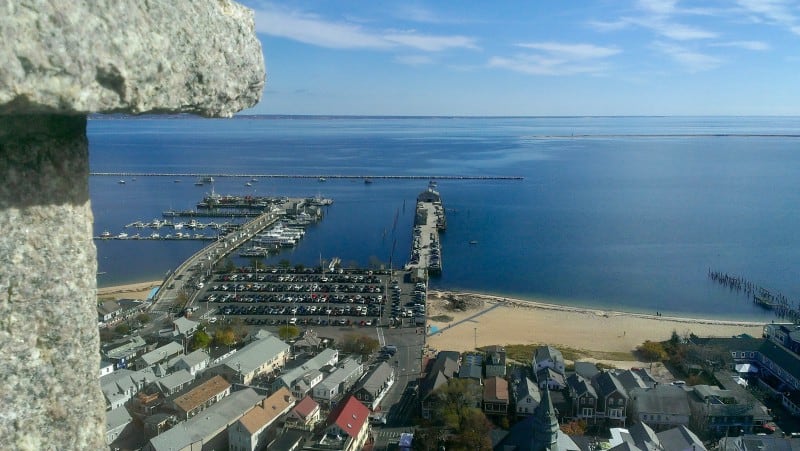 For one of the best views on Cape Cod, make the easy climb to the top of the Pilgrim Monument. The whole Cape seems to stretch out underneath you and gives a much different perspective from this amazing spot. See if you can spot Commercial Street, the Whale Watch boats, Art's Dune tours, the three lighthouses that surround P'town, your new favorite beach, and the bike trail that winds through the dunes.
#8 Things to do in Provincetown, Relax!
Provincetown Beaches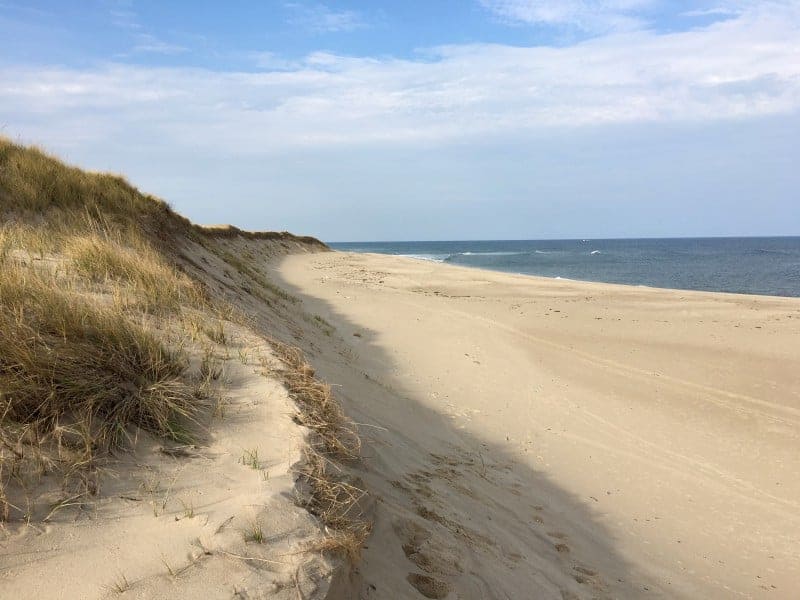 Enjoy relaxing on some of the most beautiful beaches on Earth, in Provincetown. Whether you choose to play on some of the more popular beaches like Herring Cove or Race Point or discover some of the more isolated and private beaches, you will be blown away by the natural beauty that surrounds you. The further out you go past Race Point's parking area, either East or West will take you to some pretty isolated areas. Experience authentic Cape Cod on some of these amazing beaches in Provincetown.
#9 Things to do in Provincetown
Hike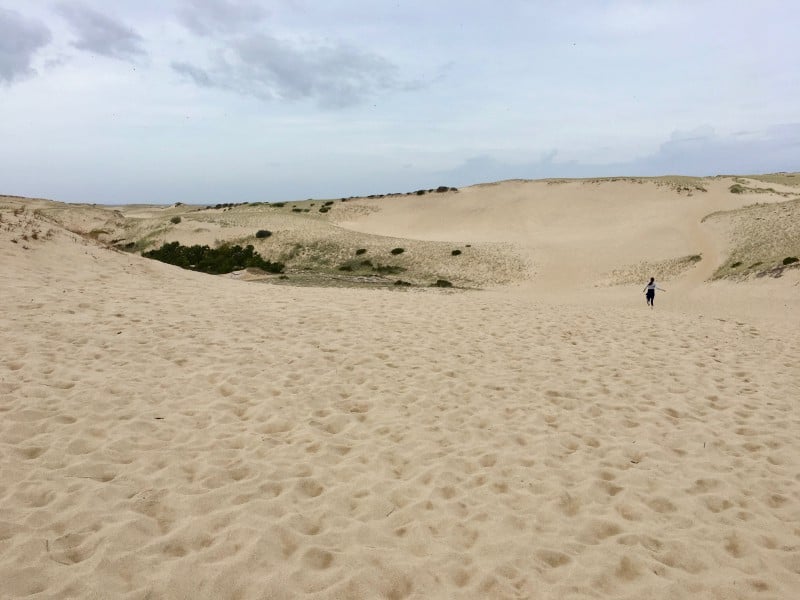 Discover the Dune Shacks Trail and see more of real Cape Cod that will keep you coming back. Easy access off Route 6 at the Old Snail Road junction will take you through a short stretch of woods and to a mighty sand hill that leads you up and out of the surrounding forest. The sand stretches off into the distance, up and down rolling dunes, to the ocean about a mile or two away. As you get closer to the coast you spot what look like little houses, you've discovered the dune shacks of the Provincelands. These are the same dune shacks that were built from the wreckage of shipwrecks and have housed everyone from wrecked sailors to artists over the years. Click to read more about the Dune Shacks of Provincetown.
Stay Tuned for #10 Things to do in Provincetown, Party!
P'town Festivals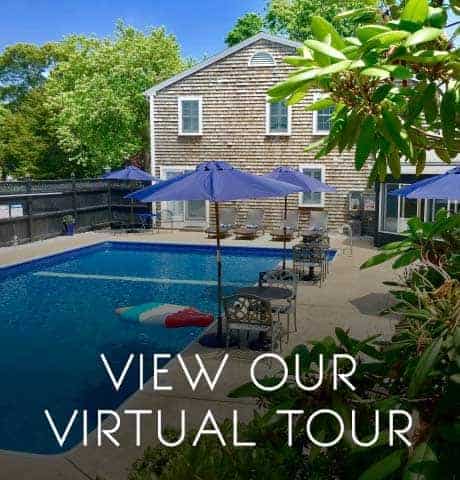 Be sure to check out Cape Cod's best Boutique Hotel for your next Bucket List trip to Cape Cod. This is not Grandma's Bed and Breakfast and there's nothing like being hosted by a local.
Download your FREE Cape Cod travel guide!