curl up with a great book on cape cod
Whether you're relaxing at home or on the beach, there's always time for a good book. Here's our recommendation list of our favorite books by authors from Cape Cod. If you're planning your Cape Cod getaway, these books will be a great start to introduce yourself to Cape Cod literature!
a place apart: a cape cod reader by robert finch
A Place Apart features essays and firsthand accounts of notable experiences throughout Cape Cod, including native Wampanoag creation myths; eyewitness accounts of the landing of the Pilgrims in 1620; candid stories of early life in the Old Colony; fascinating and often-harrowing accounts of the whaling and fishing industries; and so much more. – Publisher's Description
An indispensable book for lovers of Cape Cod, published by a resident since 1971! Dive into the history of Cape Cod with collections of essays, literature, and more to paint a holistic picture of the Cape. Organized by topic, you'll find everything from early settlement history to whaling in this collection. All original sources are listed to allow for deeper reading if a particular topic catches your eye!
jus' restin', by captain gary wilder
The way Captain Rod figured it, running charters and catching the lucrative Giant Bluefin tuna could be the key to his financial success. Enter, Suzanne, the mysterious woman rescued from the storm. Little did he know that their chance meeting would take his boat, his fishing career, and his life, in directions he could never have imagined. – Publisher's Description
Jus' Restin' is a great book if you're like us and can't wait for the Summer! The immersive writing whisks you away to the helm of the ship Jus' Restin' off the Gulf of Maine. The true-to-life details of sailing and scuba diving add a refreshing sense of realism as well. If you're not craving some 'lobstah rolls' already, you will be after this great tale!
punch with care: an asey mayo mystery by phoebe atwood taylor
The discovery by Asey Mayo and Doc Cummings of the bludgeoned body of Carolyn Barton Boone in an antique Pullman car of the Pochet and Back Shore Railroad marks the beginning of a wacky murder chase highlighted by the disappearance of the body until after the killer strikes a second time. All in all, it's a typical Asey Mayo adventure full of sparkling wit and crisp dialogue. – Publisher's Description
We couldn't think of a better light read for the beach. A lighthearted and corny mystery book with a cast of entertaining characters, Punch With Care will whisk you on a journey through New England. Fans of Agatha Christie will find themselves delighted in this lighter take on the murder mystery genre. Admit it- sometimes all a person wants after a long day is just a relaxing story that doesn't induce deep anxiety and contemplation about the human experience. While it's an older book, the re-issued version brings a classic of the genre to a new era, and it remains one of our top picks by Cape Cod authors.
A Field Guide to Cape Cod: Including Nantucket, Martha's Vineyard, Block Island, and Eastern Long Island, by patrick j. lynch
This essential guidebook presents the most abundantly illustrated and fascinating account of the natural history of Cape Cod, its nearby islands, Block Island, the western coast of Rhode Island, and southeastern Long Island ever published. – Publisher's Description
Lynch's field guide is the closest a person can get to experiencing Cape Cod without visiting. Well-written and flush with gorgeous photographs, Lynch's love for the Cape shines through in every page. This 2019 reference book delves just deep enough into a myriad of topics to inform and delight without growing stale. This field guide is indispensable for a Cape Cod vacation; use the information presented to identify the unique flora and fauna of Cape Cod!
out with the tide: a novel by paul ehrenreich
Rob Crosley is irritated when three people set up their chairs and umbrellas on what he considers his private beach. His irritation turns to concern when the three go for a swim and never return to collect their gear. He reports the disappearance to the police, which makes him part of the story. A waterproof camera washes up on shore containing not only images of the swimmers, but of Rob's wife, Katie. Did the swimmers drown? How is Katie involved? A search for answers involves good and bad cops, a reporter who tends toward hyperbole, intrusive cameramen, a drug smuggler, Rob's son who is training for the Olympics, and a local group who believe a woman who drowned 400 years before is still alive and well on Cape Cod. – Publisher's Description
A beautiful blend of a historical mystery and a story of a tight-knit modern family awaits in Out With the Tide. This book is dangerous- pick it up and it will be difficult to put down! This Cape Cod mystery will feel familiar to anyone who's spent time on Cape Cod's many gorgeous beaches; you can practically smell the ocean air from the pages. We eagerly await more novels from Ehrenreich!
---
The author works for The Platinum Pebble Boutique Inn located in West Harwich, Cape Cod. The Platinum Pebble Boutique Inn is Cape Cod's best boutique hotel and experience for travelers looking to live like a local. If you are interested in touring the Inn and planning your next Cape Cod vacation, click below to check out The Platinum Pebble Boutique Inn.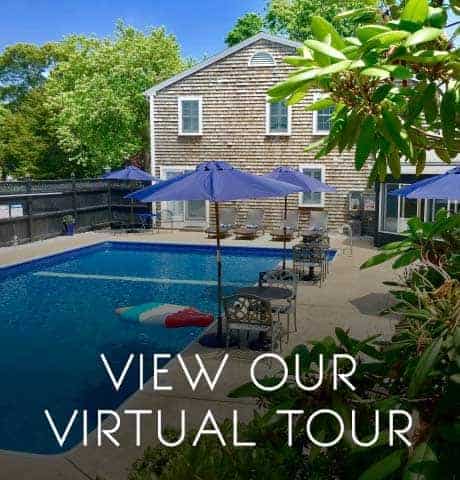 If this article was useful to you, please share with friends!
If you enjoyed this article, you might also enjoy some of these related guides: