The Time for New England Fall Foliage is Near!
The New England Fall Foliage tour is a riotous display of color from the mountains to the coast. When the temperatures cool is when the color begins, starting in Maine and working its way South like a slow fog creeping in. The vivid reds, oranges, and yellows are magnified and impossibly bright next to their evergreen counterparts. The days of autumn in New England are filled with the smell of wood smoke and burning leaves. The little towns that make up this region are a throwback in time and remind you that not all cities have to be uniform with a Best Buy, Walgreens, Home Depot, McDonalds, and the like. The Mom and Pop shops rule here and it feels good.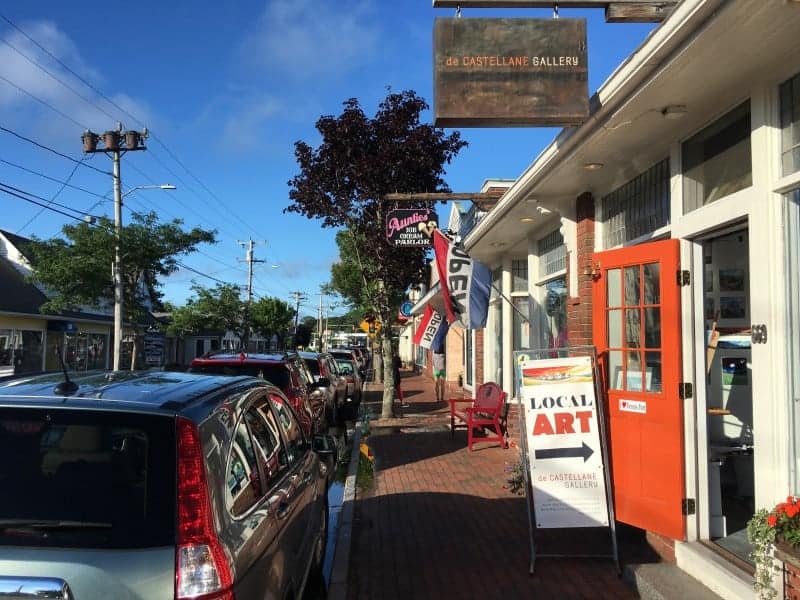 Download your FREE Cape Cod travel guide!
If you are planning a New England Fall Foliage tour this year, expect to start up north mid-September or so…it all depends on temperature. The colors will snake their way down from the White and Green Mountains to light up Vermont and New Hampshire in what should be early October. Cape Cod stays warmer longer and should see the turn in mid to late October and into early November. It is hard to time the season and there are different factors that affect the turn but, if you are in New England in October you will see what you came to see.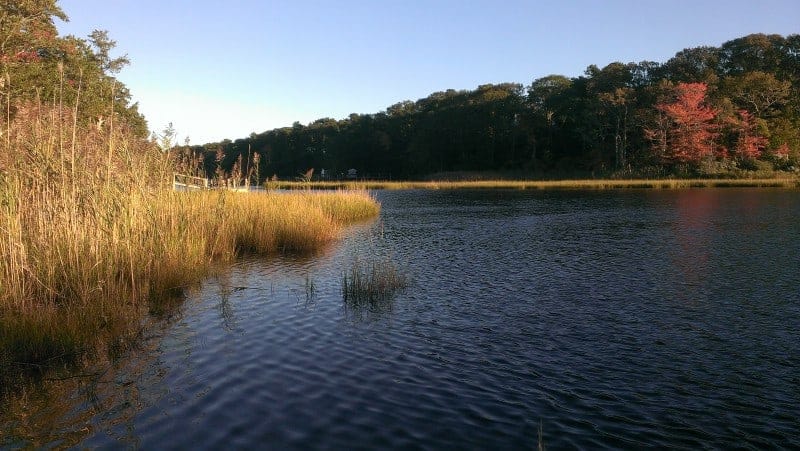 No New England Fall Foliage tour is complete without a final, relaxing stop on Cape Cod. Expect to see spectacular scenery highlighted by spots of color, not whole forests of red, yellow, and orange…there are too many pines here for that. But, those splashes of color make the landscape seem that much more surreal and have a way of drawing attention to the truly eye catching parts. Bright red foliage against the backdrop of beige sand dunes is something to see.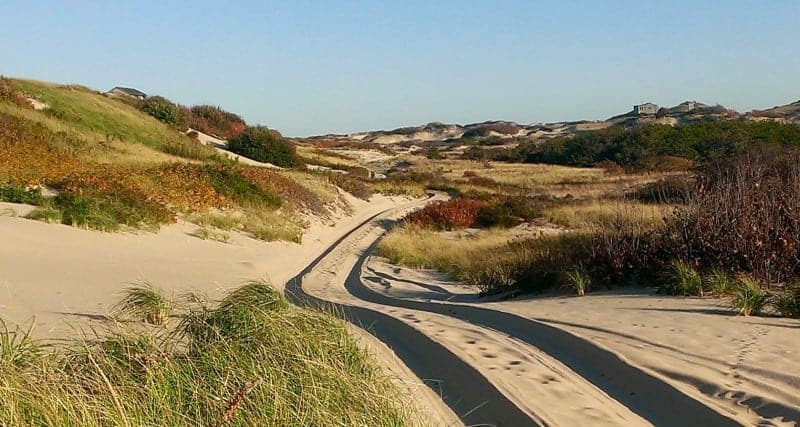 Mild temperatures during the day and cool Cape Cod nights makes a stop at this luxury Cape Cod Inn a glorious final destination for your New England Fall Foliage tour. There are fireplaces in half of the rooms in the Inn, but book now as they go fast. If you miss out, don't worry, there is an outdoor firepit waiting for S'mores, hot chocolate, and tales of New England colors. Click here for a special Fall Foliage Package from the Platinum Pebble Boutique Inn.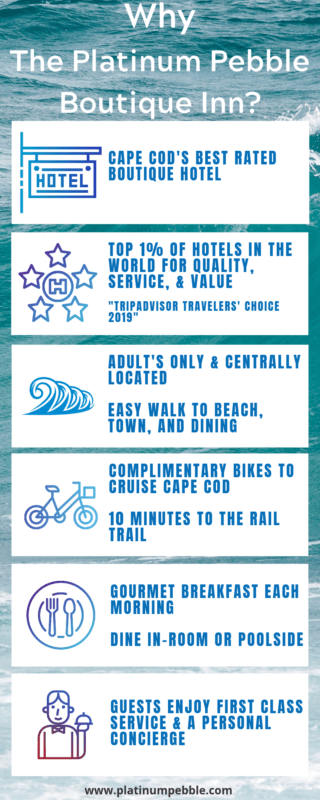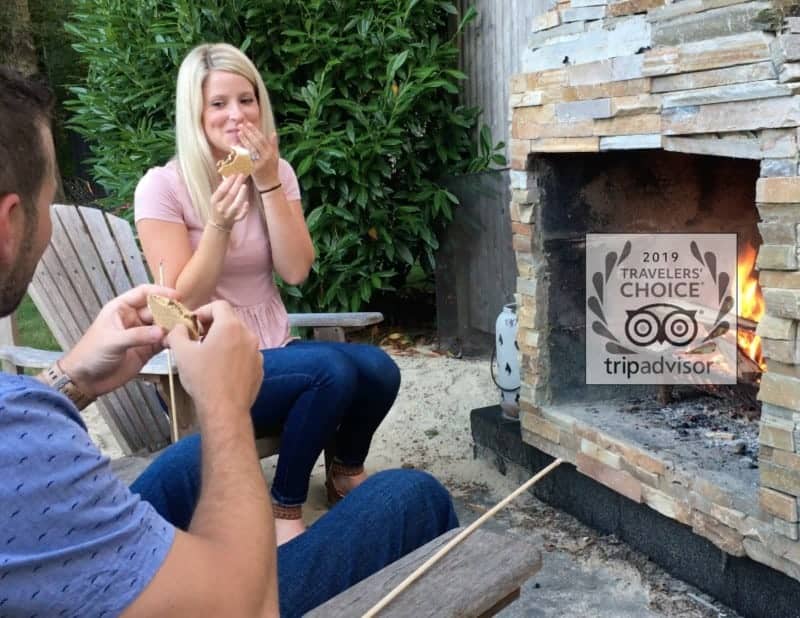 If you know someone coming to the Cape that would enjoy this article, please share with them!
If you liked this article, you might also enjoy some of these related articles from the Local's Guide:
For regular updates of the Local's Guide, please subscribe here and for Exclusive Newsletter offers and discounts please register here.
Download your FREE Cape Cod travel guide!