REMOTE WORK got you down? look no further.
My toes sink into the sand. The waves lap against the shore. I spread out my towel, get comfortable, and open my laptop. It's time to start my workday. For years, productivity experts have decried the concept of mixing work and play. The option of working anywhere but the office hasn't been a question for most of us. And then ensued a pandemic that has locked us away for a year. Even as restrictions begin to ease, many employers have found success in remote work. Some workers may stay remote indefinitely. Does remote work really boost productivity? And if not, how can a change of scenery help?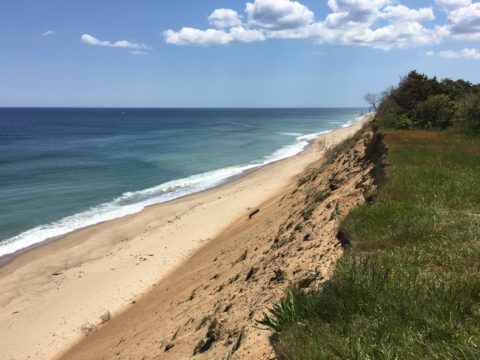 Many of us are used to working a little bit at home (who isn't expected to be reachable 24/7 when we have a smartphone glued to our hip?), but the transition to working only from home or mostly from home, is an opportunity to merge our work and leisure time. How to do this successfully and be productive and happy? A scientifically-backed solution to this: get a change of scenery.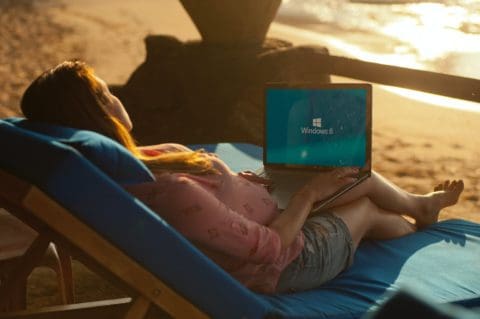 find your PRODUCTIVITY— OUTDOORS
Whether spring, when the weather is starting to get warmer, or fall when it is cooling down, there are plenty of opportunities to do remote work outside. The suggestion shouldn't be taken as, "work only outside," however. Rather, we're able to choose our office space and many workers don't know how to take advantage of it. A Human Spaces Global Report found that workplaces that incorporate natural elements, like greenery and sunlight, see a 6% boost in productivity and a 15% boost in creativity compared to offices that don't. "Quite a few studies show that people become more relaxed, their heart rate slows and they become more creative when they connect with an outdoor natural environment," reports the study.
In research on the effects of environmental therapy, feelings of disconnection from the natural world can result in psychological symptoms such as anxiety, frustration and depression. Conversely, "ecotherapy" is meant to increase connection with nature in order to relieve these symptoms. This also increases overall feelings of self-esteem, health, social connection, and happiness. Spending time in a new, natural environment recharges us and renews our mental energy. This allows us to be more productive and happy at work.
A voluntary getaway in order to change one's workplace affects what Bloom identified as the aspect of 'choice', as well as leading into 'space' and 'privacy' for remote workers. A small getaway to an adults-only area can offer relaxation and a fresh mindset to re-approach remote work.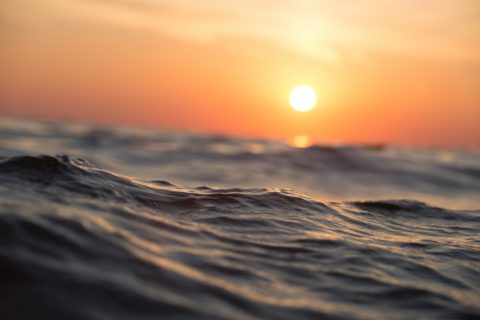 remote work, then recharge
The Platinum Pebble Boutique Inn is an adults-only bed and breakfast. With specials for both one night stays and extended stays during our shoulder & quiet seasons, now is the best time for employees to escape and recharge. Work remotely from one of our rooms, poolside, near our garden, even on the beach just down the road. When you're done for the day, dig into our deluxe media library, bike the Cape Cod Rail Trail, or ask our concierge about the best nature walks. Ecotherapy, here we come!
Our ergonomic desks make for the perfect setting to sit down for a meeting. Seize the day after a gourmet breakfast delivered to your room. Ask us about our logo mugs and Cape Cod Coffee; there's no better way to start the day!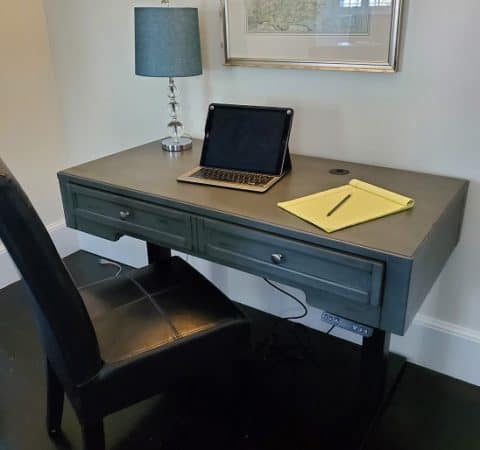 We'll see you soon!
---
The author works for The Platinum Pebble Boutique Inn located in West Harwich, Cape Cod. The Platinum Pebble Boutique Inn is Cape Cod's best boutique hotel and experience for travelers looking to live like a local. If you are interested in touring the Inn and planning your next Cape Cod vacation, click below to check out The Platinum Pebble Boutique Inn.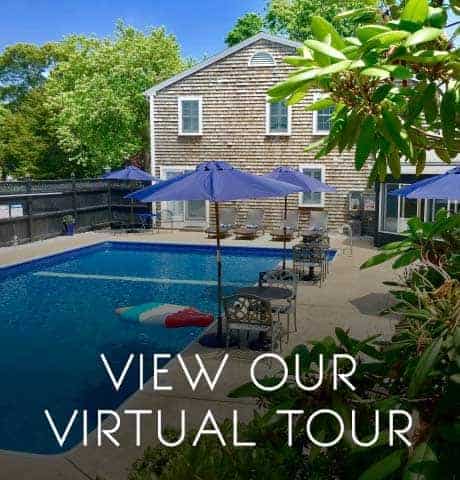 If this article was useful to you, please share with friends!
If you enjoyed this article, you might also enjoy some of these related guides: