You may be so eager to begin your Cape Cod vacation, that you find yourself arriving hours before you can check-in to your hotel or rental. Don't despair! This is the perfect time to grab a taste of Cape Cod before you unpack that suitcase! Driving over the Sagamore or Bourne Bridge is the signal your adventure is about to begin, or sadly, about to end. The following activities are centered around this milestone in your vacation, and provide you the first, or last, chance to experience life on Cape Cod.
A CANAL CRUISE
Between May 28 and October 10th consider A Canal Cruise with Hy-Line Cruises. Cruises depart from Onset, MA – the town before you take the Bourne bridge over the canal. They offer 1, 2 and 3 hours cruises, and departure times & options vary depending upon the time of year. Enjoying some time at sea and watching the boats go by is the perfect activity to ease you into, or complete, your Cape Cod vacation. And grab a bit to eat at Stashes Onset Beach on the pier or across the street at the Quahog Republic (known for their Bloody Mary's).
Visit https://hylinecruises.com/schedules-rates/cape-cod-canal-cruises/ for dates and schedules.
A MENTAL RESET IN NATURE
For nature and classic car fans alike, visit and explore the beautiful gardens and American Automobile Collection at The Heritage Museum & Gardens. Located just over the Sagamore Bridge in Sandwich, a walk through the extensive gardens, a curated tour, class, or visit to one of their ever changing exhibits is the perfect way to ease into your Cape vacation….or out of it! Opening for the 2022 season on April 28th. Reserve your tickets online at https://heritagemuseumsandgardens.org/
CUP OF TEA ANYONE?
Step back in time and enjoy a traditional high tea or perhaps a glass of wine and sample one of the wonderful lunch or brunch specials at the Dunbar Tea Room & Wine Bar. Located in Sandwich, MA – near the Bourne Bridge, you may reserve on line, or just stop in https://www.thedunbarhouse.com/ (p.s. it's a great stop before or after visiting the Heritage Museum & Gardens!)
WALK OR BIKE THE CAPE COD CANAL
After a long flight or drive, stretch your legs with a leisurely scenic walk or bike ride along the Cape Cod Canal. Enjoy people watching, fisherman, and a variety of boats, ships and barges as they traverse the canal. For more information and parking locations on both sides of the canal visit https://www.savebuzzardsbay.org/places-to-go/cape-cod-canal-bikeway/
END THE HUNGRY HORRORS
Your journey may make you hungry, but you don't have to sacrifice a sumptuous meal or great views when visiting The Fisherman's View Seafood Market & Restaurant in Sandwich, MA. Enjoy the panorama of the Cape Cod Canal, Oyster specials, and entertainment at this quintessential Cape Cod restaurant. Indoor and outdoor dining. Walk in (best time is when they open at 11:30 a.m.) or make reservations at https://www.fishermensview.com/
The author works for The Platinum Pebble Boutique Inn located in West Harwich, Cape Cod. The Platinum Pebble Boutique Inn is Cape Cod's best boutique hotel and experience for travelers looking to live like a local. If you are interested in touring the Inn and planning your next Cape Cod vacation, click below to check out The Platinum Pebble Boutique Inn.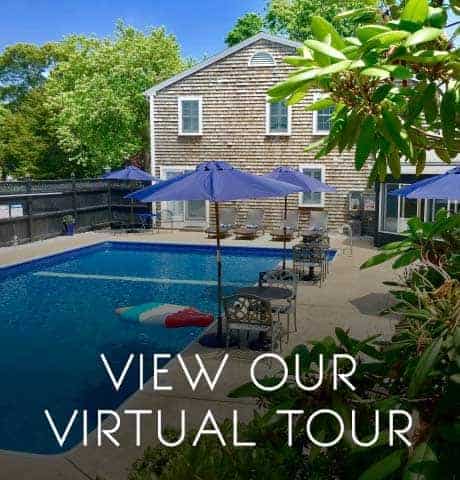 If this article was useful to you, please share with friends!
If you enjoyed this article, you might also enjoy some of these related guides: