February has arrived so time is perfect to salute this much maligned month.
I can fully understand the anti-February wing; the list of charges against February is indeed long and damning:
February is the hardest month to spell (we have Latin to thank for that pesky silent "r" – so what have the Romans ever done for us? Ah well besides the roads, sanitation, medicine & education they gave us the hardest month of the year to spell)
February is the shortest month. Not that size is important but really to not even make it to 30 days is somewhat embarrassing.
If February seems a poor choice of word for a month it could have been worse. In Saxon english February was called Solmonath meaning "mud-month" and Kalemonath meaning "kale-month"
The Super Bowl. Moved to the first Sunday in February, we dedicate a day to a nacho chips, buffalo wings and pizza eating marathon event interrupted by occasional football (and heartburn!)
This is typically the coldest month of the year and records the most suicide attempts. OK I admit this one is a bit northern hemisphere skewed.
Buddy Holly, Richie Valens and the Big Bopper died in a plane crash in February. So this is forever the month that has "The Day The Music Died"
Ground Hog Day is in in February. The day we're forced to watch Bill Murray ad infinitum and place a rather startled looking rodent in the spotlight.
But in February's defense I offer you a different, more appealing and compelling vision: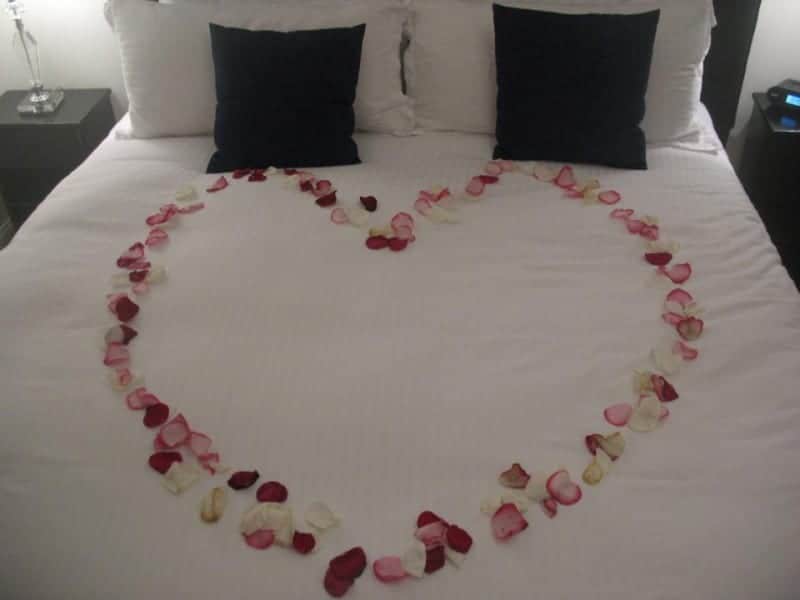 This is the month of romance. Valentine's Day falls in February and is the day for celebrating love, fertility and the sending of cheesy Hallmark greetings cards. The origins of St. Valentine's Day are shrouded in mystery. The Christians would have it that it celebrates the martyrdom of St Valentinus who was put to death by the Romans for holding marriage services for Christians. The pagans however argue that the Christian feast day was solely created as "smoke & mirrors" to divert attention from their long established fertility celebration of Lupercalia, which occurred every Ides of February (Feb 15th) and involved sacrificing goats and hitting young maidens with blood soaked strips of meat (I'm no great romantic but I'm thinking a dozen roses may be a wiser choice for wooing the target of your affection these days).
The first Valentine's card was believed to have been written in 1415 by a Frenchman (in "le langage de l'amour" of course), the Duke of Orleans, whilst interned in the Tower of London (a "hotel" renown for its romance inducing powers). How was he to know what he would unleash upon the world. Today Valentine's cards rank behind only Christmas cards in volume sent (1 billion) and interestingly 85% of Valentine's cards are purchased by women. OK by my maths that means that women are sending 850,000,000 cards each year and yet none are making their way to me. Unfathomable.
So what should one do to celebrate Valentine's Day this year? Well a trip to Cape Cod may not be the first thing that springs to mind but there's more going on than you may have thought. Provided the snow has finally gone, the beaches are beautiful in winter and they're empty! The light at this time of year also makes it a great time for snapping some wonderful photographs of Cape Cod vistas.
Restaurants are open and putting on special menus. Try out L'Alouette in Harwich, The Oyster Company in Dennis or Beechtree Cantina in Hyannis. The Platinum Pebble Boutique Inn has a February special to entice a romantic getaway to the Cape. Spend the day exploring the Cape and the evening cozied up in front of one of our fireplaces enjoying a glass of wine and a romantic movie from our DVD library. If you head down to the Cape before Valentine's Day you can also indulge and enjoy the Chocolate Festival on 8th February in Osterville.
So I'm in favour of embracing February and celebrating love and romance on Cape Cod!
Safe travels
Simon