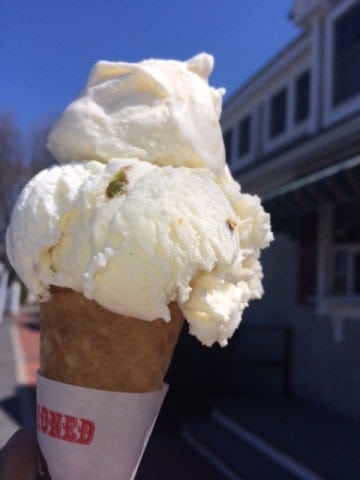 We're often posed the question "where is the best place for an ice-cream on Cape Cod?'
The first answer that springs to mind is "safely in hand as you sit with your feet up on a sandy beach looking out across the blue waters of Nantucket Sound" but that does of course miss out one crucial step in the logistics chain of ice-cream devouring – where to purchase the ice-cream!
Many a night-long debate has raged over this thorny but critical question. Is the "best ice-cream" a question of personal taste and purely subjective or is there such a thing as the "perfect" ice-cream that is an objective truth and if so where on Cape Cod is it to be found? Well there was only one thing for it I had to make the ultimate sacrifice and lick my way around Cape Cod's ice-cream shacks (OK that doesn't sound quite right). Every ice cream I could find was going to get one heck of a tongue lashing!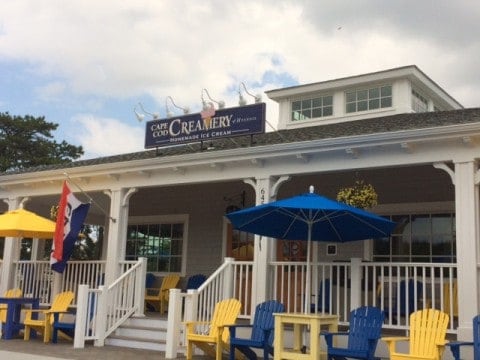 OK so much as I tried I couldn't whittle it down to one world cup worthy champion but these five were stand-outs from a very strong field. I would encourage all to challenge my selection and try a taste test yourselves of these outstanding purveyors of lip-smackingly tasty ice-cream.
So here goes, in no particular order: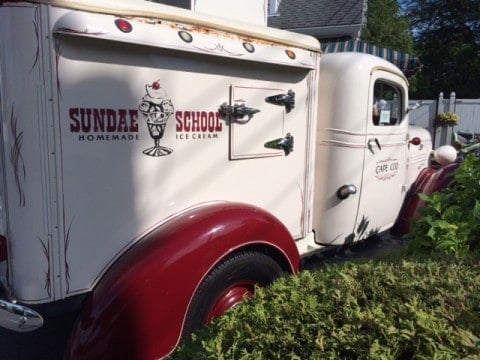 Sundae School (Dennisport, Harwich, Orleans)
Approaching 40 years of serving heat exhausted and beached-out Cape Cod vacationers, this stalwart started out in Dennisport but now has 3 locations in the Lower Cape. The ice-cream is superbly creamy and the selection of flavors and surprising combinations is unrivaled. Also love the antique ice-cream truck parked outside the original Dennisport site.
Auntie's Ice Cream (Dennisport)
A relative newcomer to the field that has rapidly caught the attention of true ice-cream aficionados. In a traditional diner setting with irresistible ice-cream and the friendliest service.
Ben & Bill's Chocolate Emporium (Falmouth)
OK these guys are nuts. The sizes of their ice-creams are frankly ginormous! This is not a stop for anyone who is a stickler on their calorie counting. These superb ice-creams can become dangerously addictive. There is are also an outlet on the Vineyard in case you've headed over there for the day and you can't wait to get back to Falmouth to satisfy your cravings!
Cape Cod Creamery (Yarmouth)
The signature yellow and blue color scheme will catch your eye and draw you in as you pass through Yarmouth (also an outlet now in downtown Hyannis). The ice-cream is rich and sensationally smooth. Nothing beats kicking back outside in one of the Adirondack chairs enjoying your purchase and watching the summer world pass by.
Four Seas (Centerville)
This is the place that is going to take you back in time to a very happy place. For 80 years (that's a lot of ice cream!) Four Seas has been perfecting their craft. They are very traditional in their flavor selection and also offer old-school milk shakes and soda. The ice-cream is for the true connoisseur, absolutely outstanding – creamy, smooth with an incredibly fresh taste. The ice-cream is the perfect size to enjoy as you wind your way down to Craigville beach.