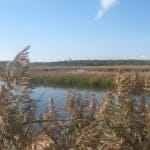 Cape Cod is one of the most beautiful locations and environments in the US and it's always been vitally important that continual efforts are taken to ensure its sensitive eco-system is protected. The true beauty of Cape Cod is connected to the waters that fill its ponds, rivers and marshes and break onto its miles of sandy beaches and to the flora and fauna that call the Cape home. Cape Cod is home to kettle ponds, vernal ponds, estuaries, rivers, sphagnum bogs, marshes, dunes, grasslands, pine forests, oak forests and much more. By reducing the impact of urban development, and reducing waste, water consumption and pollution we can help to foster and protect the unique Cape Cod environment that is such a draw for our seasonal visitor (whether they be humans, birds or whales!)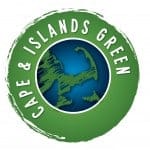 A growing initiative that is helping any Cape Cod inn and other small businesses to become more eco-friendly and "green", whilst simultaneously reducing their energy costs, is the Cape & Islands Green project. The project is being supported by the Cape Cod Community Development Partnership, the Cape Cod Chamber and Cape Light Compact. The project dovetails well with the Cape Cod Chamber and Cape Cod tourism industry's goal to market Cape Cod as a vacation "eco-destination". Several Cape Cod B&Bs have now been awarded the Cape & Islands Green certification for being "green" businesses and the push is on to get more Cape Cod inns and Cape Cod Bed and Breakfasts to come onboard. The Platinum Pebble is proud to be involved with the program and to be one of the first inns to achieve certification following behind the path blazed by Ed at the Orleans Inn and that now sees The Carriage House Inn and the Old Manse Inn among others on board and certified.
The initiative is being championed with great success and vigor by Amanda Converse, also owner of Shift Boutique in Hyannis, and her passion and energy is helping to harness the growing momentum of the scheme. For any new businesses wishing to learn about the initiative please contact Amanda or the Cape Cod Community Development Partnership or feel free to call us at The Platinum Pebble and we will happily give you feedback on the program and get you in contact with the right people.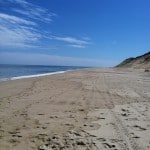 If you're interested in learning more about Cape Cod's ecology you can find information on the websites for Cape Cod National Seashore and the Woods Hole Research Center.
We hope to see you here on Cape Cod in 2012 and please always give a thought to The Platinum Pebble if you're looking for somewhere to stay!
Safe travels,
Simon