There are many things that may drag you to the edge of your seat in 2013; 50th anniversary of the first Dr. Who and the assassination of JFK (coincidence? I don't think so), the British Lions tour of Australia, a new Prince or Princess being welcomed into the Royal Family, The Platinum Pebble bidding to be the first Cape Cod Inn to receive the "Best of Boston" award for Best Inn on Cape Cod in successive years. But this may pale in comparison to the importance of this year to the North American "Magicicadas" genus of cicada (a noisy, grasshopper-like bug). This clever fellow has developed the most cunning of plans to avoid being the regular supper of some nasty predator. The cicadas spend 17 years buried underground living off nothing but a diet of lip-smackingly tasty root sap before they emerge en-masse as adults for a swift 6 weeks of breeding before they flap off their mortal coil. The new larvae then repeat the cycle and disappear underground for the next 17 years. This year is 17 years since their last emergence and from May through July in many states of the US this patient bug will be emerging for some well-earned romance. The fact that 17 is both a large number and a prime-number makes it all but impossible for a predator species to synchronize its life cycle with the cunning bug. This has resulted in it having no predator that specifically feeds on it. That said there are plenty of things out there who are ambivalent about what they eat and will vacuum up whatever passes before their snouts. So the cunningness of the plan could be called into question, which does make the 17 years of total darkness, root sap, no Facebook access, and the burden of expectation after waiting 17 years for some love-action a lot harder to swallow!
In honor of this being year 17 and the oddity of this creature's behavior, I've listed 17 things to do on Cape Cod that you may not have expected to find here:
1. Lavender Farm, Harwich
One of the largest farms on the East Coast boasting 14,000 plants. Lavender is typically in bloom in late June through July. This is a stunning place at this time of year.
2. Glass Blowing
There are several glass-blowing artists, who you can watch blowing glass in their studios. One of our favourites is Fritz Glass in Dennisport.
3. Woods Hole Oceanographic Institute
The world's largest non-profit oceanographic research institute and the world leader in ocean explorations and its located right here on Cape Cod. There is an exhibit center and tours are given.
4. Antique Bookstores
Collections of antique books for sale can be found at Isaiah Thomas Bookstore in Cotuit (this is a true treasure-trove of old books), Parnassus Books in Yarmouthport, Yellow Umbrella in Chatham and Titcombs in Sandwich.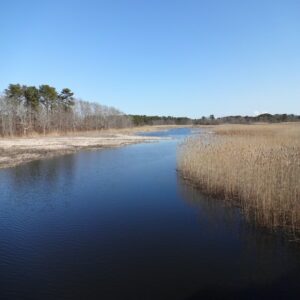 5. Kayaking the Herring River, Harwich
Cape Kayaking takes regular kayaking tours up the scenic Herring River right at the heart of Cape Cod.
6. Ladies Paint Party
De Castellane Gallery holds Ladies' Paint Parties at their studio in Dennisport. Check website for dates and brush up on your oils.
7. Edward Gorey House
The famous illustrator and nutty scribe Edward Gorey lived for many years on Cape Cod and his house is now a museum that is open throughout the summer for tours.
8. Quahog Day
June 21st on West Dennis beach Cape Cod's very own Doug the Quahog will prognosticate on how many beach days there will be in 2013.
9. Modernist Architecture
Cape Cod was home to some leading European modernist architects who built experimental houses around Wellfleet. Many are being restored (http://www.ccmht.org/). The designers included Charles Zehnder, Paul Weidlinger, John Hall and Marcel Breuer (who also designed the iconic Wassily chair for Wassily Kandinsky – sit in one in our Sitting Room!). Ask in Wellfleet library for directions to some of these hidden gems of architecture.
10. 1st Night, Chatham
Every New Year's Eve there is a day of music, fireworks and festivities in Chatham.
11. Cranberry Bog Tour, Harwich
Learn about Cranberry Farming and tour a working farm in Harwich, the very birthplace of cranberry farming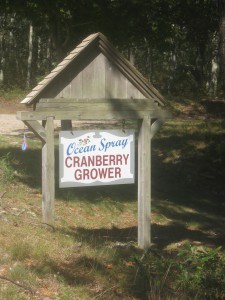 12. Off-Road 4-wheel Driving
4-wheel driving with permits is permissible at parts of the National Seashore, Sandy Neck beach and Chapin's beach. Tours are given over the dunes in Provincetown by Art's Dune Tours
13. Fresh-water pond fishing
There are 365 ponds and lakes on Cape Cod so great opportunities for fishing. Many have trout, large-mouth & small-mouth bass. Long Pond in Harwich offers exceptional conditions for perch fishing. Other ponds to try are Goose Pond in Chatham, Pleasant Lake in Harwich, Wakeby Lake in Mashpee and Mill Pond in Brewster.
14. Wine Tasting
Take a trip up to Truro to enjoy some of the great wine they're making. Every Wednesday through the summer you can enjoy their WAM nights. Wine & music between 6pm and 8pm
15. Daffodil Festival
Nantucket and Brewster both showcase Daffodil Festivals in April.
16. Concept Car Exhibition
The Heritage Museum & Gardens in Sandwich has a Concept Car exhibition running until 27th October
17. Restaurant Week(s)
Cape Cod has numerous restaurant weeks that showcase their top restaurants while offering special priced menus. The tops one to try and be here for are "Cape Cod Restaurant Week" in May, "Harwich Restaurant Week" in October, "Provincetown Restaurant Week" in May and "Nantucket Restaurant Week" in June & October.