A fun thing to do on a rainy Cape Cod day is a trip to the Edward Gorey house. Located only 20 minutes drive from our luxury boutique Cape Cod Bed and Breakfast it will entertain young and old alike.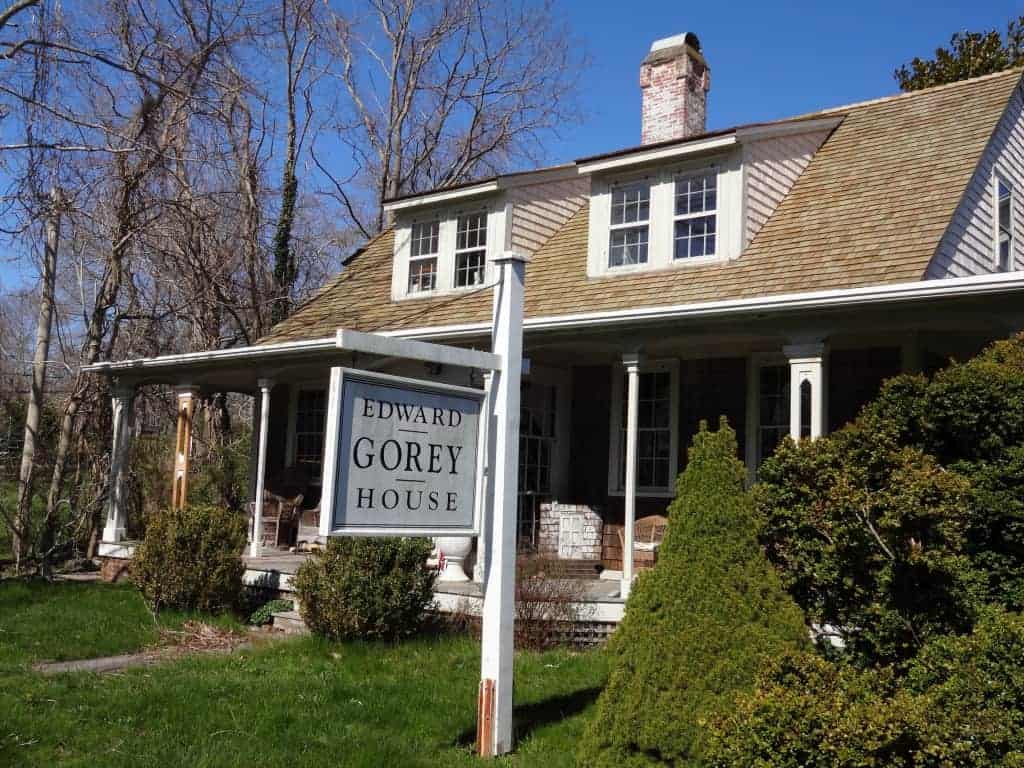 Edward Gorey spent the last of his years enjoying the surroundings of Cape Cod and was a regular contributor to local theatre during that time, supporting Harwich Junior Theatre and Cape Cod Rep. amongst others. It was also whilst living on Cape Cod that he worked on his infamous title sequences for PBS's "Mystery" TV series. As a result of the "Mystery" series in my mind Edward Gorey will always stir up images of Diana Rigg – a rather odd and slightly worrying juxtaposition that keeps me in therapy!
This year marks the 50th anniversary of Gorey's "Vinegar Works", which includes the delightfully sinister "Gashlycrumb Tinies" – "A is for Amy who fell down the stairs and B is for Basil assaulted by bears etc". A much more entertaining way to learn the alphabet than boring Sesame Street!
Edward Gorey was also the proud owner of a litany of wonderful idiosyncrasies (this is apart from his ability for morbid couplets and gothic sketches!) that included a love of fur coats (he owned 21 in all), a life spent in houses overflowing with his beloved cats, collections of rocks and other arbitrary items and a habit of publishing his books under anagrams or word-games based off his own name (Eduard Blutig, Ogdred Weary, Mrs Regera Dowdy to name but three).
On entering the house I was immediately inspired to write a couple of poems
Ode to The Edward Gorey House
$8 for admission
Ode to Edward Gorey
An artist and scribbler of wonderful verse
He had a predilection for wearing warm furs
You may poignantly ponder and get ever paler
Of thoughts that his moggies were on loan from his tailor
Safe travels,
Shut Moon Inn
(aka Simon Hunton)