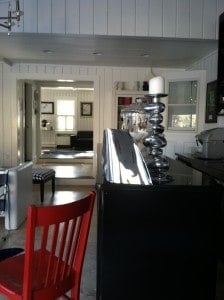 This month The Platinum Pebble played host to an honored guest from Wood's Hole, Cape Cod – The Red Chair.
The Red Chair has left its home at The Wood's Hole Inn (escaping the commotion of the incredible renovation work that's going on there) and set about traveling the length and breadth of Cape Cod and its islands staying at some of the wonderful inns and indulging in the Better Way To Stay of a Cape Cod Bed and Breakfast whilst enjoying the beautiful Cape Spring weather.
Find out what the Red Chair had to stay about its eventful stop in Harwich at the Cape's new boutique inn, The Platinum Pebble. Quite an adventure was had!
Click here for the story – Red Chair Travels