Luxury just got better.
For a while, we've been brainstorming how to make the Platinum Pebble Boutique Inn even better. We already have gourmet breakfasts, guest-centered service, luxury rooms… then, it hit us. We want to give back to our valued guests. You've made us your choice boutique inn for your visits to Cape Cod, so we want to express our appreciation with the Platinum Perks Program.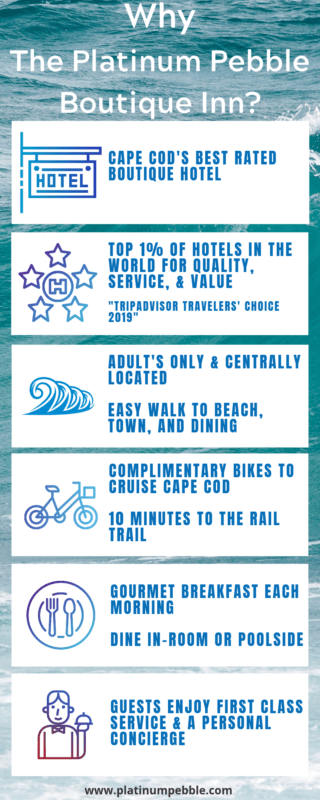 It couldn't be easier to sign up. Just sign up by following this link, and you'll become subscribed to our monthly newsletter- the Platinum Insider- as a free extra. You're also guaranteed to always get the best available rate when you book directly with us rather than through a third-party service.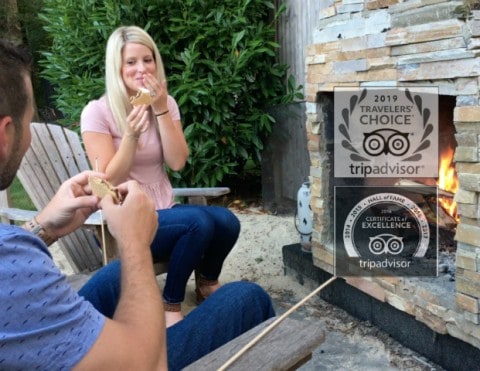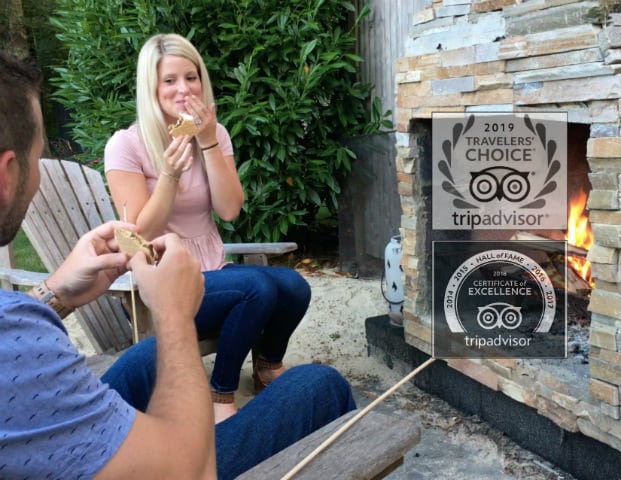 what other perks are there?
We're glad you asked!
When you first stay with us, you have the ability to add an extra night onto your stay and earn an additional 5% off the extra night. This discount does not stack for extra nights stayed.
On your second stay and beyond, Platinum Perks members are available to take advantage of an early check-in and late check-out upon availability. In addition, you may receive complimentary room upgrades if available! Returning guests can expect 5% off their room rate, and for their third visit and beyond in one calendar year, that bumps up to 10%.
At the Platinum Pebble Boutique Inn, we'd love to welcome your friends and loved ones to stay with us, too. When you refer a friend or family member to stay with us and they book a reservation with us by phone, you get a $25 gift certificate as a "thank you!" As a small boutique inn, we rely heavily on "word of mouth" advertising from loyal guests like yourself; we'd like to reward you properly to reflect our gratitude.
Our top 5 guests at the end of the calendar year (based on a mix of nights stayed and dollar value) will be thanked personally by us at the end of the year with Platinum Pebble gift cards for future stays with us. How's that for a "happy holidays?"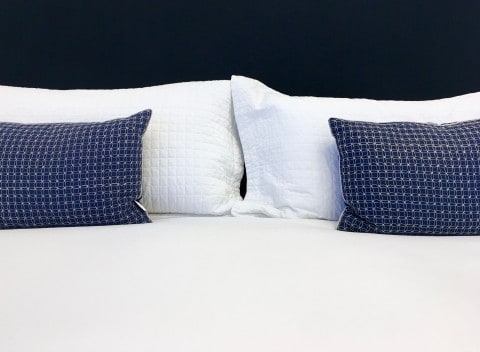 but wait, there's more!
Once you've finished your luxury Cape Cod getaway, get the pebble rolling for next time– create a Platinum Plan with us for your next stay. When you book again immediately at the front desk and get the best available rate for your stay within the next year. This often involves booking for next year at this year's rate, before the prices increase. This deal remains even if you have to reschedule your stay.
sold. how do i sign up?
It couldn't be easier. Just sign up on this form and you'll become a Platinum Perks member for free! There's so many benefits and nothing to lose, so what are you waiting for? Cape Cod awaits!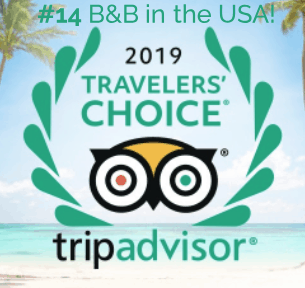 The author works for The Platinum Pebble Boutique Inn located in Harwich, Cape Cod. The Platinum Pebble Boutique Inn is Cape Cod's best boutique hotel and experience for travelers interested in living like a local. If you are interested in touring the Inn and planning your next Cape Cod vacation, click below to check out The Platinum Pebble Boutique Inn.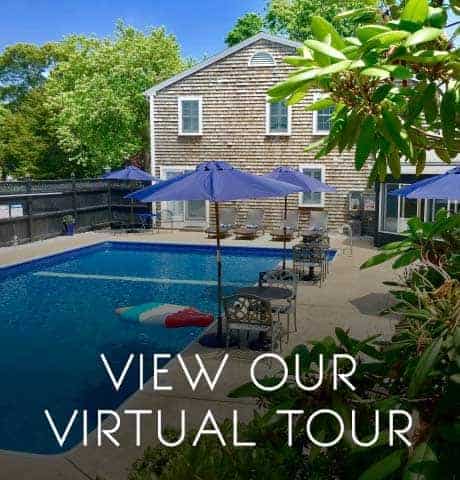 If this article was useful to you, please share with friends!
If you enjoyed this article, you might also enjoy some of these related guides:
For regular updates of the Local's Guide, please subscribe here and for Exclusive Newsletter offers and discounts please register here.