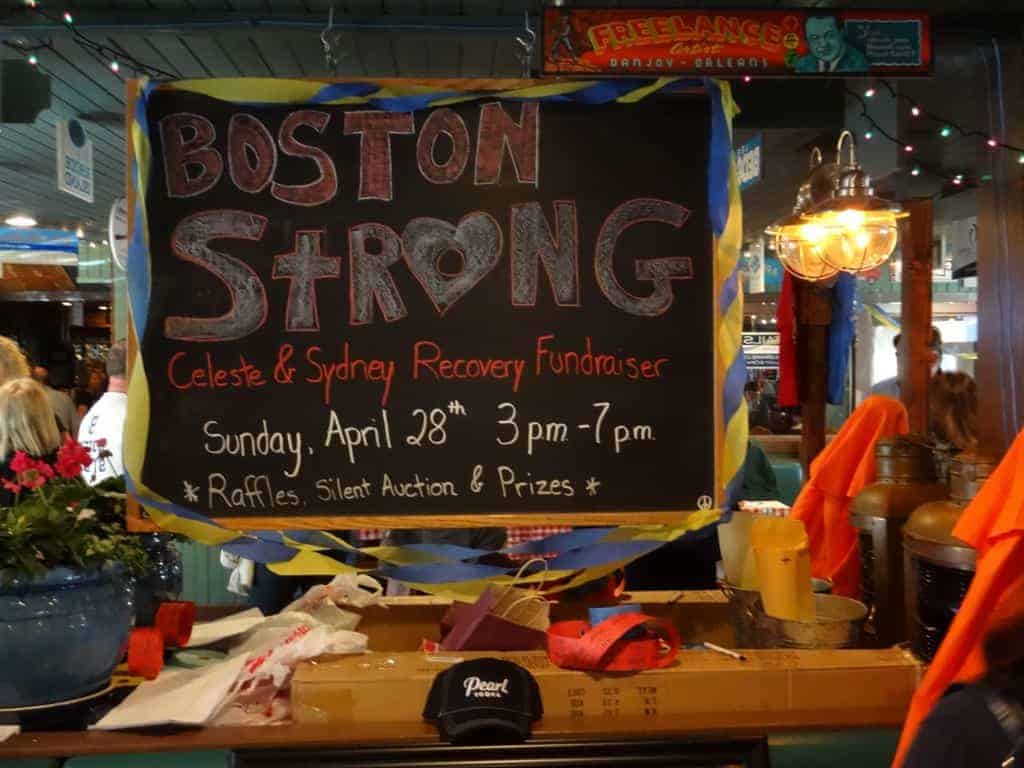 On Sunday 28th April The Platinum Pebble was proud to give its support to the fundraiser at the Land Ho! in Harwich, Cape Cod for Celeste & Sydney Corcoran, the mother and daughter from Lowell, who were both severely injured in the Boston bombing. Celeste lost her lower limbs below the knees and daughter Sydney suffered life-threatening shrapnel injuries. The driver and energy for the fundraiser came from Land Ho! barman and Corcoran family friend Chris, who, with selfless support from Dillon Murphy, manager of Land Ho!, and Harwich businesses and locals, pulled together the event in just 6 days!.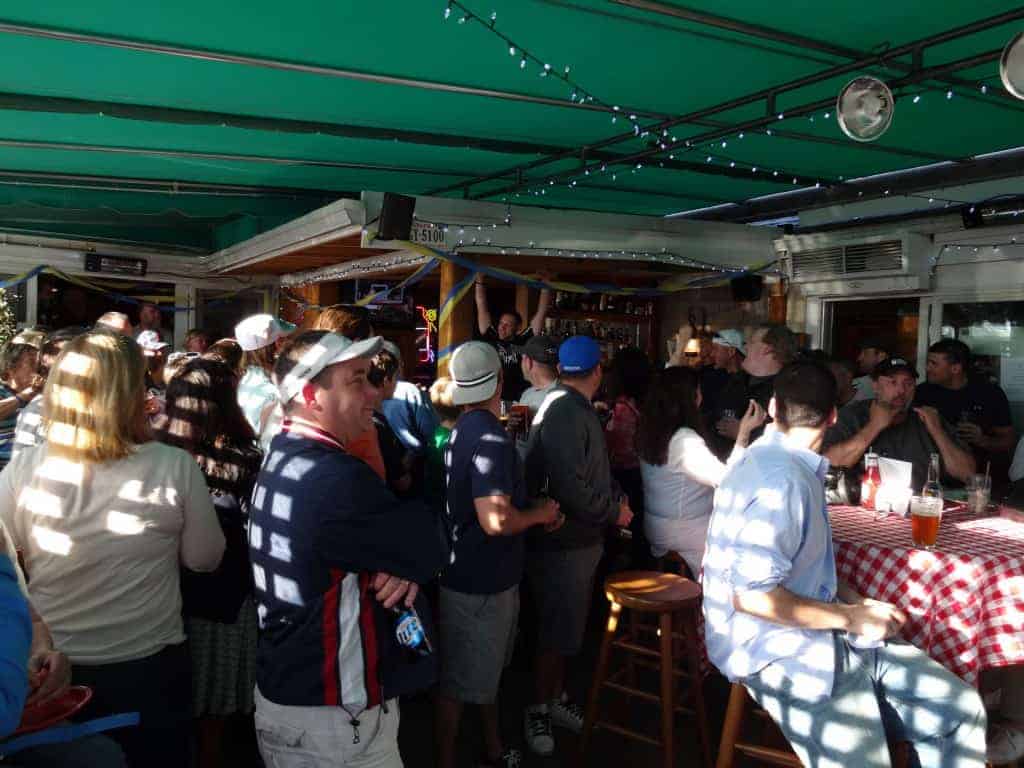 The sun shone down, the beer flowed and all gave generously with the event's tally heading over the $12k mark by evening end.
Much in the world these days breeds life sapping cynicism and so it was all the more heart moving and inspiring to see so many Harwich and Cape Cod natives coming out in droves to give their time and money to support these two brave women. Celeste and Sydney may not be from Cape Cod but that didn't stop Cape Codders stepping up to offer them support as they start their long road to recovery. This was a day to think of the innocent victims and reflect that but for the grace of god it could have been any one of us or our families that stood in the wrong place at the wrong time that day. Our thoughts are with Boston and all those that suffered as a result of the horrific violence that marred this year's marathon.
Thank you Chris, Land Ho! and Harwich for putting this event together.
You can follow Celeste and Sydney's progress and support their fund at this support website.
Safe travels,
Simon