Spring is here and Cape Cod has sprung into life with the sound of song-birds. There's a serious amount of early morning tweeting going on and fortunately none of it involves a smart-phone and somebody "sharing" what they had for breakfast, the shocking discovery of a zit or their thoughts on last night's "Celebrity Apprentice".
Instead we have the morning chorus of finches, cardinals and warblers, who are making their yearly stop-off on Cape Cod as they travel back from their winter vacation in South America to their Summer homes in Canada.
Also back on Cape Cod for the Spring & Summer are the ospreys, some of which can be seen a short distance from The Platinum Pebble at the Bells Neck Conservation Area in West Harwich. On 30th March, the Mass Audubon reported that bird-sightings at Bells Neck included 14 gadwall, 23 green-winged teal, 10 black-crowned night-herons, 4 osprey, 3 killdeer, 2 greater yellowlegs, a belted kingfisher, and 14 double-crested cormorants. Funnily enough I was actually taking a walk along the trails at Bells Neck that very day with Annabelle and a friend who had also flown in for a Spring visit. We weren't lucky enough to see the ospreys but did see cormorants (note to self: birds rather than diatribes about mild Indian curries), herons and many types of water fowl.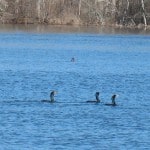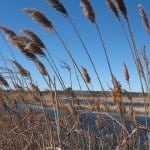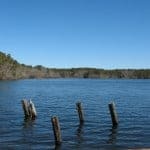 Getting to Bells Neck to walk the trails, go bird-watching, cycling or to see the Herring-run in April is a short 10 minute walk from the inn. Rather than turning right when you leave the inn and strolling down to the beach, head left and a mile later you're in the conservation area. Here you will find sign-posted trails through the woods and around the lakes and cranberry bogs. Sometimes I have to pinch myself that I'm fortunate enough to live in such a beautiful part of the world. Of course before I left the Corporate world I had somebody who would do the pinching for me but now, alas, I have to do it myself.
If you need information on local walking trails please contact our Cape Cod Bed and Breakfast via the website, e-mail (stay@platinumpebble.com) or phone (1 508 432 7766).
Safe travels,
Simon