Get Off the Beaten Path and see Authentic Cape Cod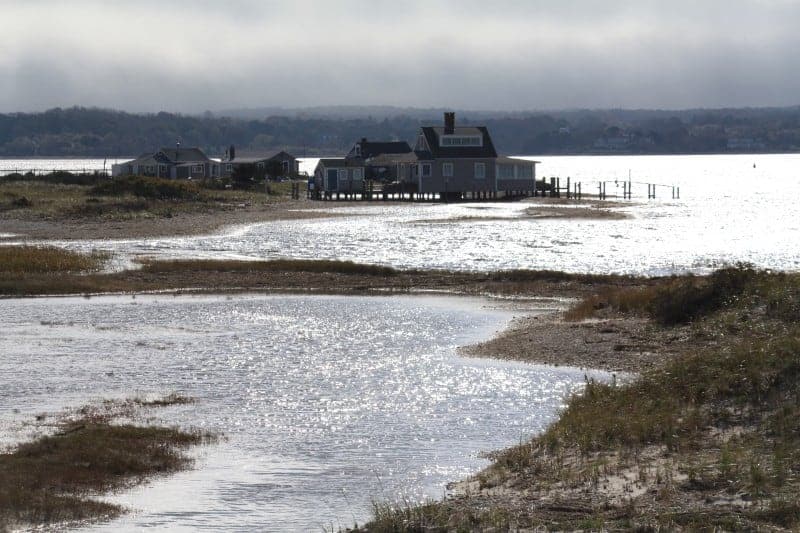 Off the beaten path on Cape Cod means putting in a little effort to experience the best of what the Cape has to offer.  The reward?  It is exponentially larger than the effort put in to achieve it.  Follow us as we visit some of the best places on Earth.
Download your FREE Cape Cod travel guide!
Off The Beaten Path | Sandy Neck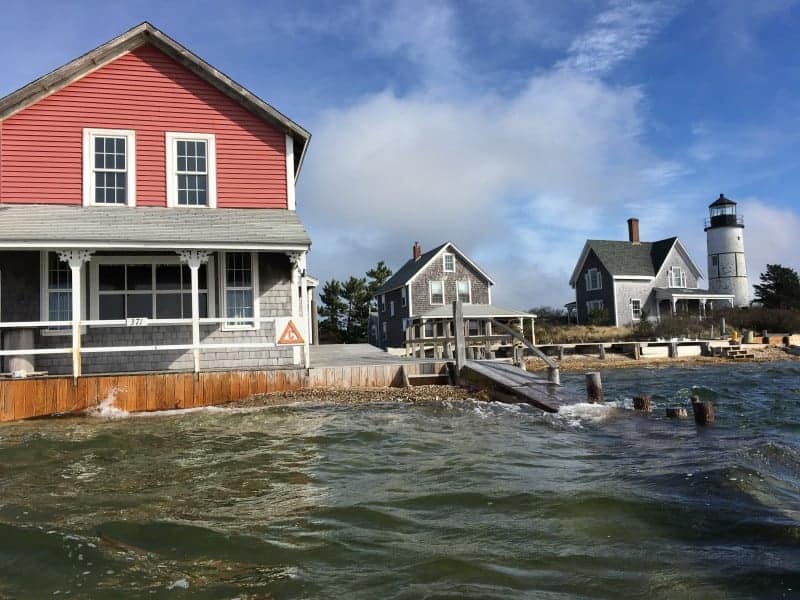 Drive out with an Off Road Vehicle permit, kayak across Barnstable Harbor, or walk ( a long way!)…Sandy Neck on the Cape Cod Bay has it all.  The time of year will always dictate the degree of isolation you can experience but, know that even in peak season you can always find your own special place.  Expect almost a ghost town feel at the Sandy Neck Colony (beach cottages and the Sandy Neck Lighthouse) in off season and miles of uninterrupted sand dunes peppered with pines and wild cranberry bogs.  Various dune shacks can be found as you discover more of what makes this a very special place.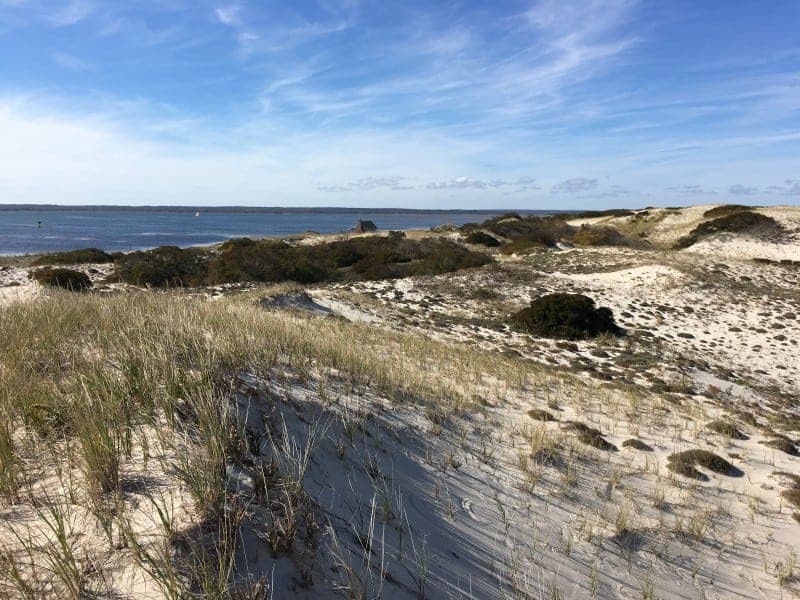 Off the Beaten Path | Oyster Farms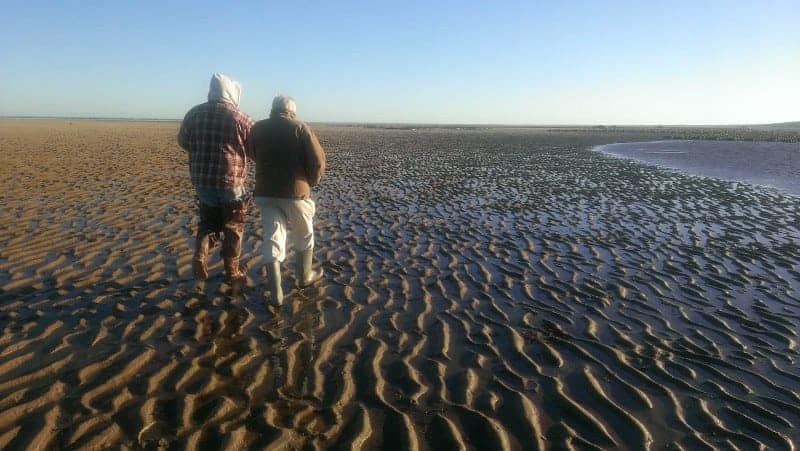 The Oyster Farms are right off the coast on the Bay and are a spectacular site to see.  Thousands of oysters line hundreds of baskets that are visible at low tide.  As the tide recedes, walk among the oyster farmer's plots and see what fresh is all about.  This is one of the more popular self guided tours offered at the Platinum Pebble Boutique Inn to guests looking to live like a local on Cape Cod.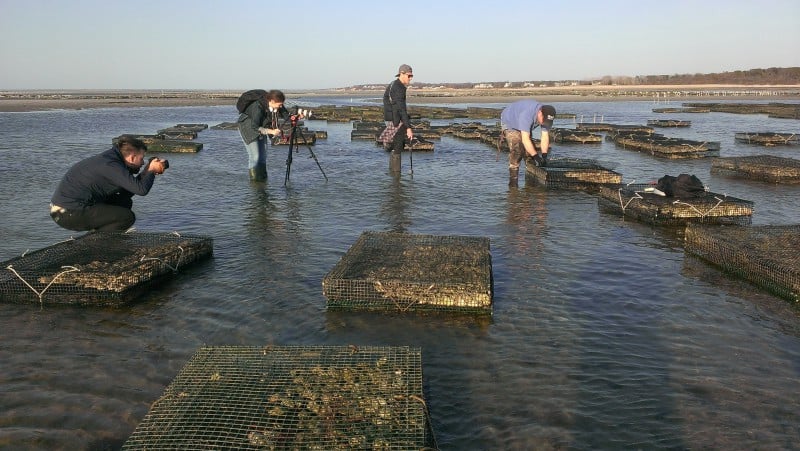 Off the Beaten Path | The Great Island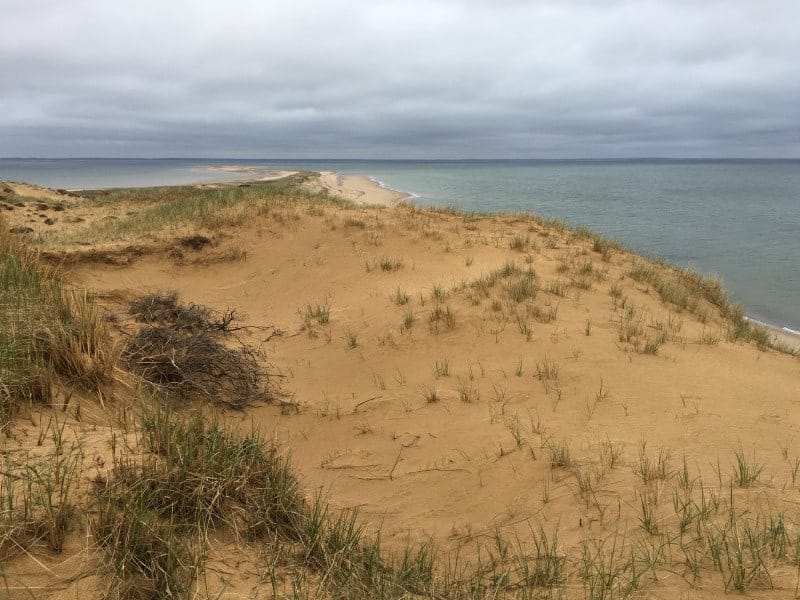 The Great Island in Wellfleet is actually a peninsula that dips into Wellfleet Harbor.  Easy access, free parking, and some of the best views on Cape Cod make this an off the beaten path paradise.  It takes a little effort to explore the 7-8 miles of hiking trails and beaches so, expect to have the place nearly to yourself.
Off the Beaten Path | Dune SHacks of Provincetown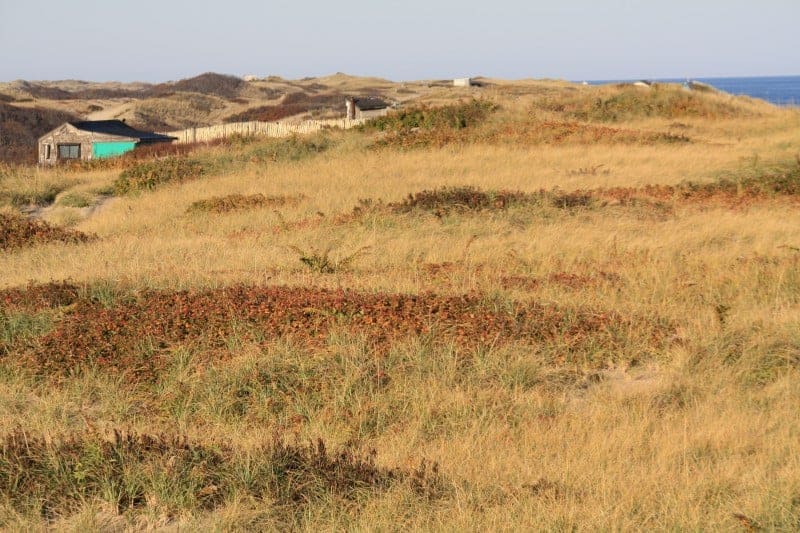 Hike about a mile and a half through huge shifting dunes and walk up to history itself.  The dune shacks are built inside the protected Cape Cod National Seashore from the wreckage of ships that didn't make it past the Cape's slippery sand bars.  Expect nearly endless beaches, incredible sights to discover, and magnificent views on this off the beaten path back in time.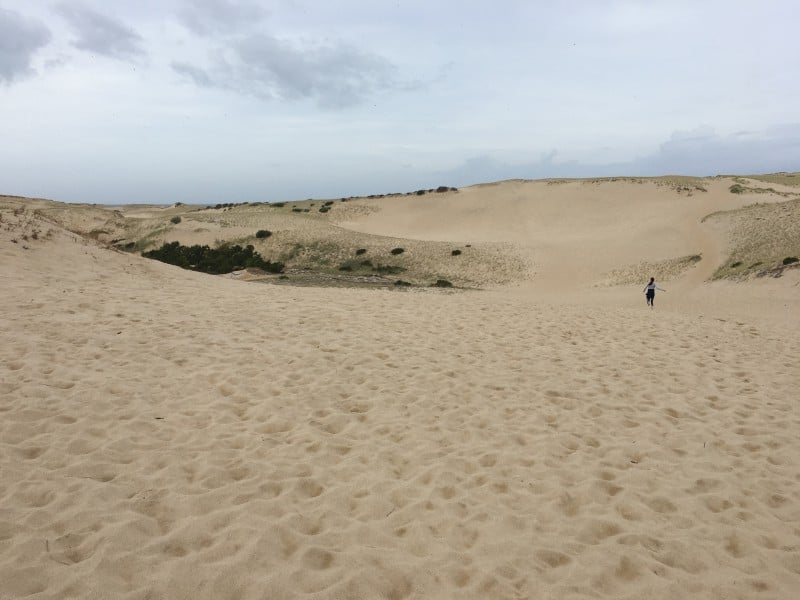 Off the beaten Path | Provincelands Bike Trail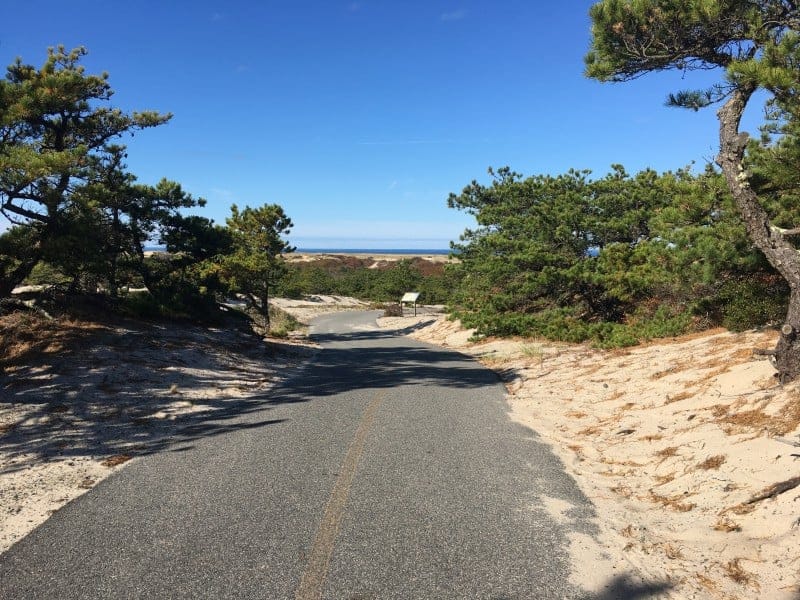 You won't find many opportunities to ride comfortably through the sand dunes like this.  A unique experience, that should be enjoyed with caution, is the Provincelands Bike Trail.  Pedal your way through the various ecosystems that make up one of the biggest areas of undeveloped dunes on the East Coast.  There are some great hills that can be dangerous if you catch a bad sand drift over the trail so, always ride with caution and with a helmet.  This is a bike adventure that is truly unforgettable.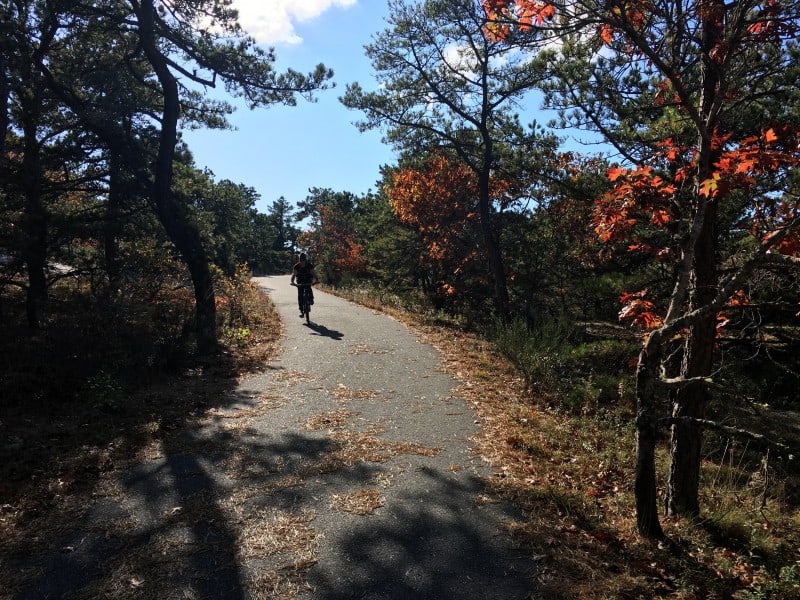 Off the Beaten Path | Stage Harbor Lighthouse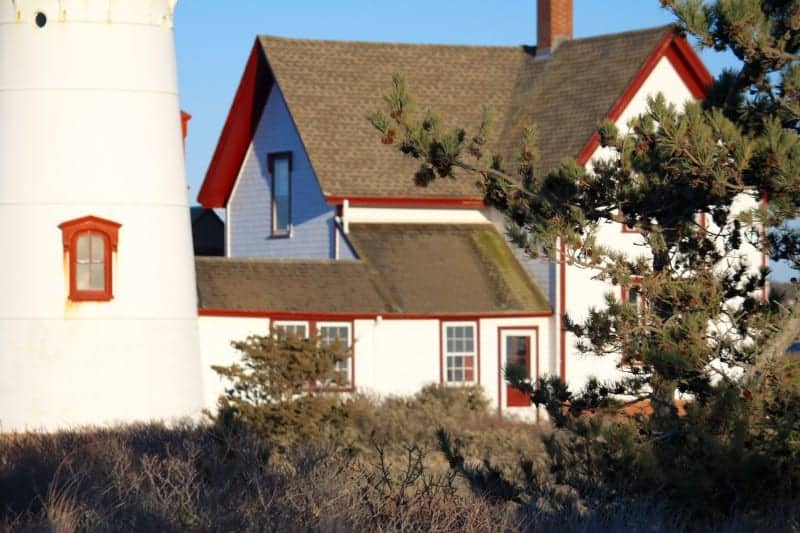 Hike about 20 minutes to find this rarely visited lighthouse south of Chatham.  It is an easy hike over varied loose and hard pack sand.  The payoff?  Big views over the Nantucket Sound and into Chatham's Stage Harbor.  As always, putting in a little effort takes the traveler past the easily accessible touristy areas and to authentic Cape Cod.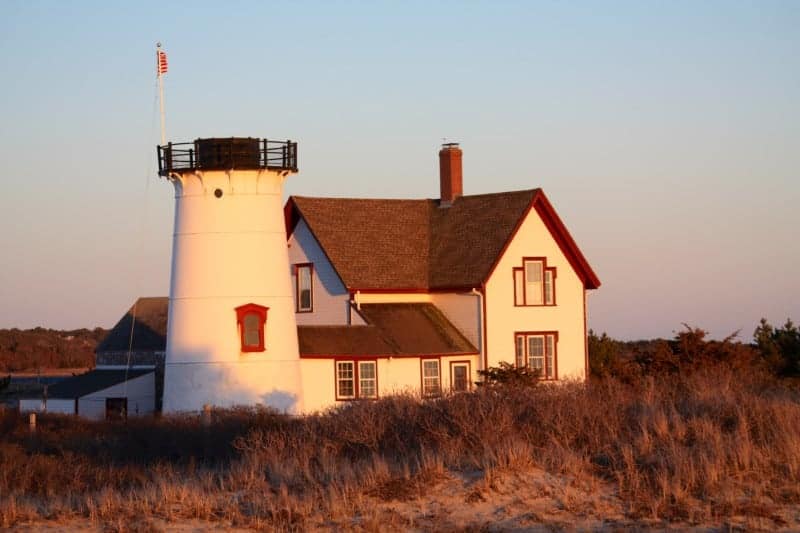 Off the Beaten Path | Nickerson State Park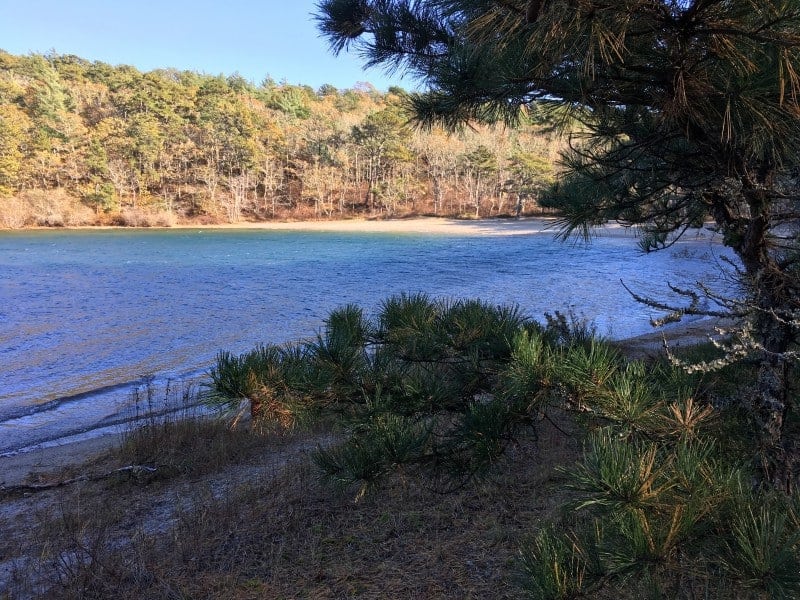 Bike or walk the trails of Nickerson State Park in Brewster and take an early peek at Heaven.  Even in peak season there is always a "private" beach or your own secret spot to discover as you explore the shorelines of the park's best swimming holes.  Enjoy finding nirvana on one of Cape Cod's best off the beaten path experiences.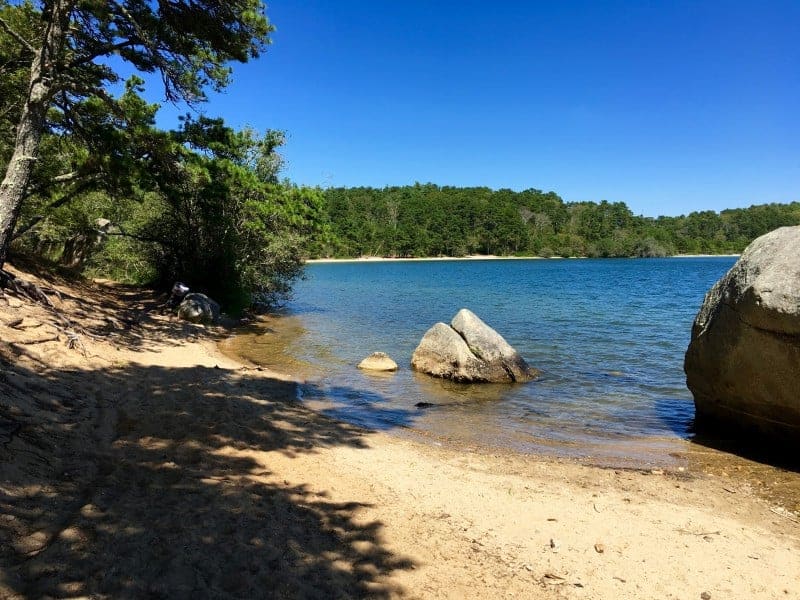 Off the Beaten Path | Guided kayaking Tours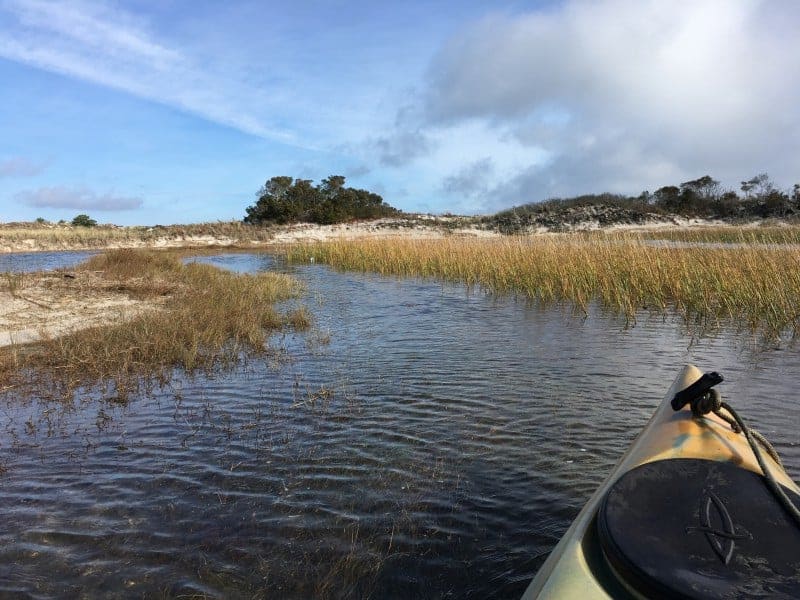 See Cape Cod how it is supposed to be seen, from the back waterways on a guided kayak excursion!  Explore some of the best parts of the Cape from a unique perspective.  Enjoy paddling through Bell's Neck Conservation Lands via the Herring River in Harwich, Monomoy National Wildlife Refuge, and Nauset Marsh in Eastham.  Highlights of this off the beaten path adventure are inspiring views from a sea level view, wildlife (think seals, lots of seals), and a local guide's immense knowledge of the area and the history that surrounds it.  Click for details on some great guided kayaking tours.
Off the Beaten Path | Shark Watch
There are thousands of seals in the waters off Cape Cod's coast.  There are also hundreds of Great White Sharks hunting those same seals.  The Platinum Pebble uses a seasoned Cape Cod Captain to help guide guests to these prehistoric beasts.  It is not cheap but, a pilot doing flyovers puts the boat right on top of the sharks.  No chumming necessary.  You can't possibly forget this off  the beaten path experience!  To be sure, just ask our Concierge for your complimentary Go Pro to use while on your next Cape Cod Shark Adventure.
Off the Beaten Path | Crabbing on Cape Cod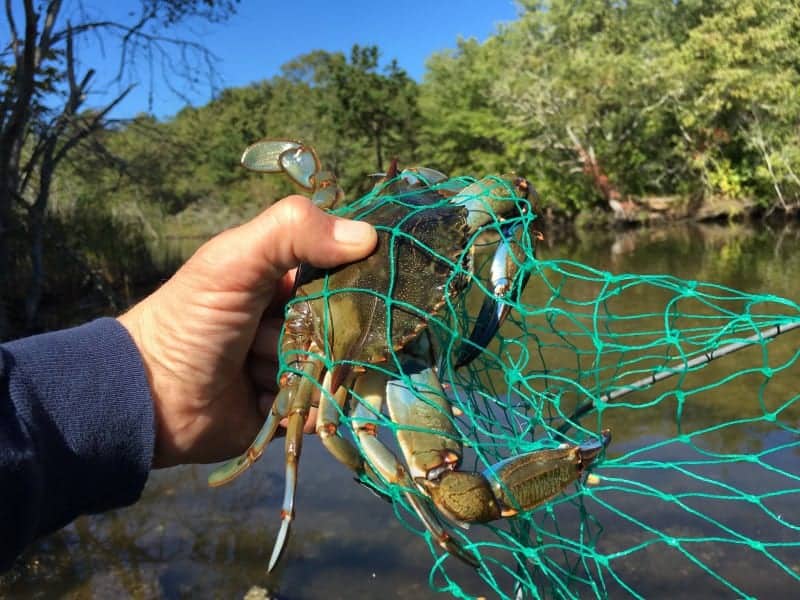 Love Blue Crabs?  There's nothing more local than catching your own dinner.  Enjoy our favorite live like a local vacation package and experience Blue Crabbing on the Cape.  Our Concierge supplies guests with all the gear, tide times and the best time to go crabbing, and most importantly…the secret spot for catching these beauties.  After a successful day, the Inn has all the tools for you to cook your catch and enjoy living like a local!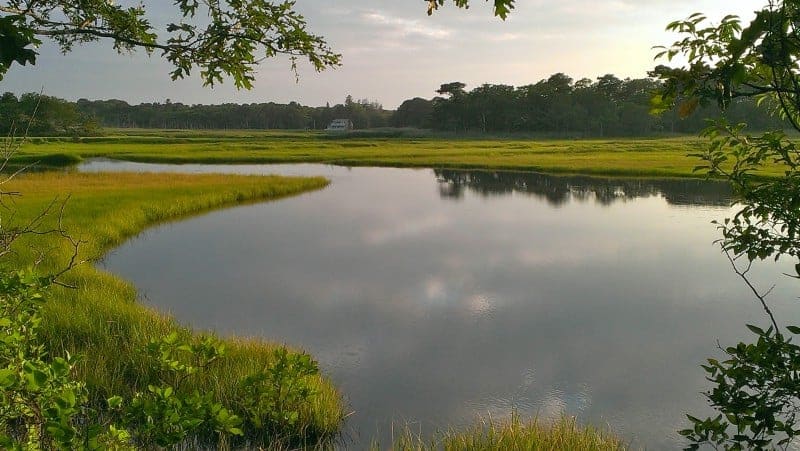 If you know someone coming to Cape Cod that is looking for great off the beaten path adventures, please share with them!  If you are interested in booking an unforgettable vacation to Cape Cod and enjoying the local's guides knowledge of the best place on Earth, click here for more information.
Download your FREE Cape Cod travel guide!
If you liked this article, you might also enjoy some of these related articles from the Local's Guide:
For regular updates of the Local's Guide, please subscribe here and for Exclusive Newsletter offers and discounts please register here.