A Cape Cod Luxury Hotel Offering
An Adult's Only Romantic Getaway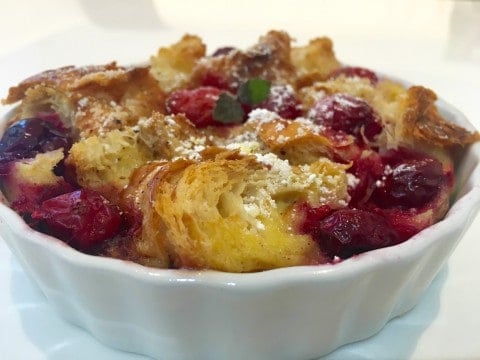 When Foodies run an Inn
you know breakfast
will be a sin!
Our innovative Chef has you covered
with exciting eats & treats.
Glorious Food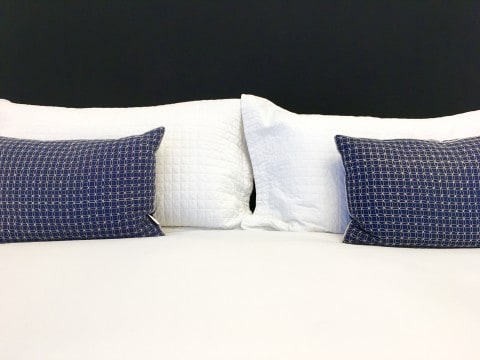 A touch of Modern
and authentic Cape Cod
mean you are
on your way
to
Relax in Style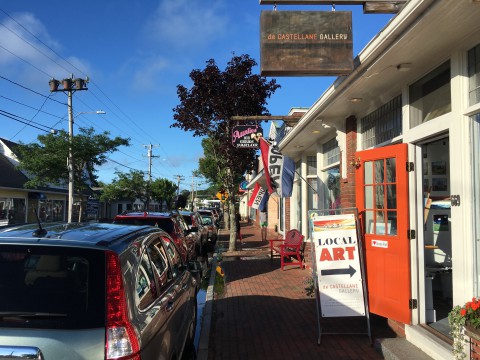 In the middle of it all, we stand alone.
Between Dennisport and Harwich Port lives
the Platinum Pebble.
Convenience is key.
What's going on
Download your FREE Cape Cod travel guide!
.
This award winning, Adult's Only Luxury Inn, The Platinum Pebble Boutique Inn, is located in Harwich, Cape Cod. Winner of Yankee Magazine's "2015 Best Cape Cod Boutique Inn", BedandBreakfast.com's Top 10 Modern B&B in USA in 2014, and Boston Magazine's illustrious "Best of Boston 2012″ award for "Best Inn on Cape Cod". The Platinum Pebble is a unique boutique style inn that provides an affordable boutique hotel experience.
.
Actual prices recorded for High Season, 2018
Platinum Pebble Boutique Inn
$249    to    $449
Chatham Resort
    $550    to    $1,595
Brewster Bed & Breakfast
$199   to    $329
Chatham Luxury Bed & Breakfast
$285    to    $449
Provincetown Boutique Inn
$379    to    $509
At the Platinum Pebble Boutique Inn we believe in having a great time, without killing yourself.
Our prices are inclusive of all amenities and the list is long!
Value should equal or exceed money spent, that's a great vacation.
.
Check us out on FACEBOOK , INSTAGRAM , and  YOUTUBE to see what's happening now at the Platinum Pebble Boutique Inn!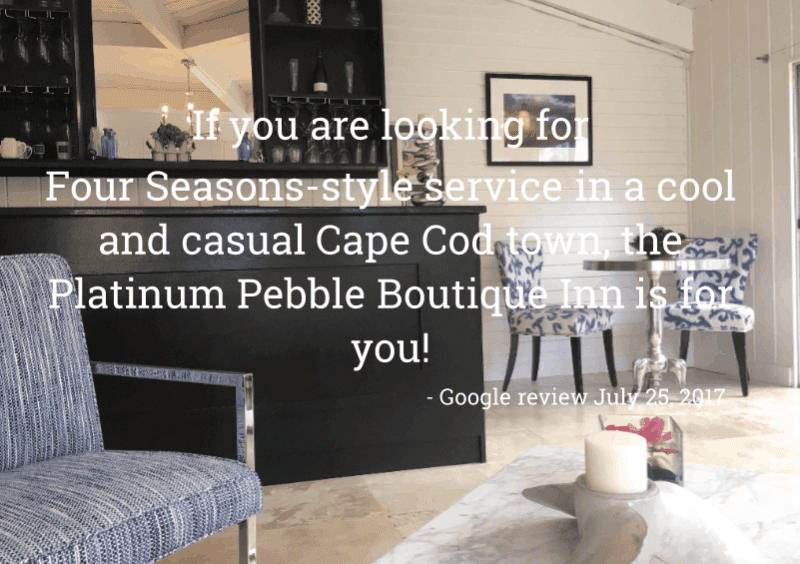 Centrally positioned on Cape Cod, 80 minutes from Boston, The Platinum Pebble Boutique Inn is currently rated the top Harwich Bed and Breakfast . This is the center of the Cape and the best place to stay on Cape Cod and the Islands.  From Falmouth and Martha's Vineyard to Chatham, Nantucket and Provincetown, we are in the middle of it all!  This is a tranquil adult's only luxury hideaway.  Only a short stroll to the sandy beaches of the Nantucket Sound, close to the Cape Cod bike path and Bell's Neck conservation trails, this romantic getaway on Cape Cod is a refreshingly contemporary boutique inn housed within an 1870's sea captain's house. This can be the dream Cape Cod vacation you're looking for.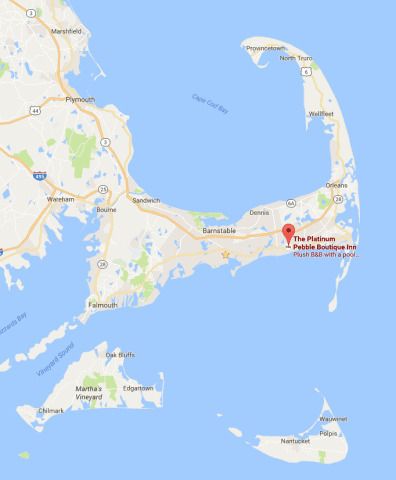 If you are a first time visitor to Cape Cod you probably searched for "Cape Cod", not realizing there are 15 different towns to choose from! You found the perfect Cape Cod town of Harwich. Centrally located, near everything (beaches, bike trail, ice cream & restaurants…) and equidistant to all (same distance to Falmouth, Martha's Vineyard, Nantucket, and Provincetown!) make this Harwich Inn a special place to be. Borrow one of the Inn's complimentary bikes and cruise 5 minutes to the beach or 10 minutes to the Cape Cod Rail Trail. The Rail Trail is the bike trail that opens almost the entire Cape to the traveler willing to put in the effort. Truly amazing and worth the effort to slow down and see the real Cape Cod, away from crowds and traffic. Wind up your day in Harwich with an exquisite sunset and multiple excellent restaurants to choose from, several within walking distance of the Inn.
This Cape Cod Luxury Hotel has all the amenities you would expect from a high-end boutique inn. Treat yourself to the best sleep you have had in ages on the Inn's premium Kingsdown mattresses and luxurious Comphy bedsheets. Wrap yourself in a Platinum Pebble Boutique Inn robe and enjoy a gourmet breakfast in the privacy of your room (or dine poolside).  A Luxury Hotel is not truly luxurious without the proper amenities.   Premium Wifi, bicycles, bottled water, delicious coffees and teas, selfie sticks, beach gear, pool and beach towels, and a chill environment are always included in your room rate.  For an unbeatable Cape Cod Luxury Hotel experience, you have found the best.  So, treat yourself to the best of New England and experience a stay at The Platinum Pebble Boutique Inn. Explore the best place to stay on Cape Cod!
Download your FREE Cape Cod travel guide!